This half term we have been studying traditional tales.. but not as we know them!
We began by reading Mr. Wolf's Pancakes - a story that has lots of similar aspects to 'The Little Red Hen' which we know very well! It is a really exciting story about Mr. Wolf who just wants his friends to help him make some pancakes - we won't give away the exciting ending!
We then read 'The three little wolves and the big bad pig' - a twist on the classic story of the three little pigs! We loved this book, and used the structure to write our own twisted traditional tales!
In Art, we began by exploring mark making. We looked at different ways of making marks e.g. stippling, lines, hatching, circles! We then looked at and investigated what patterns we could make using our different marks.
We have also been learning all about mixing colours, then applying our skills to our own paintings. We began by mixing autumnal colours, using nature to influence our colour choices. We used these colours to create a large leaf drawing, filling it with patterns we used when exploring mark making, then used our brilliant colour mixing skills to paint them!
Traditional Tales with a Twist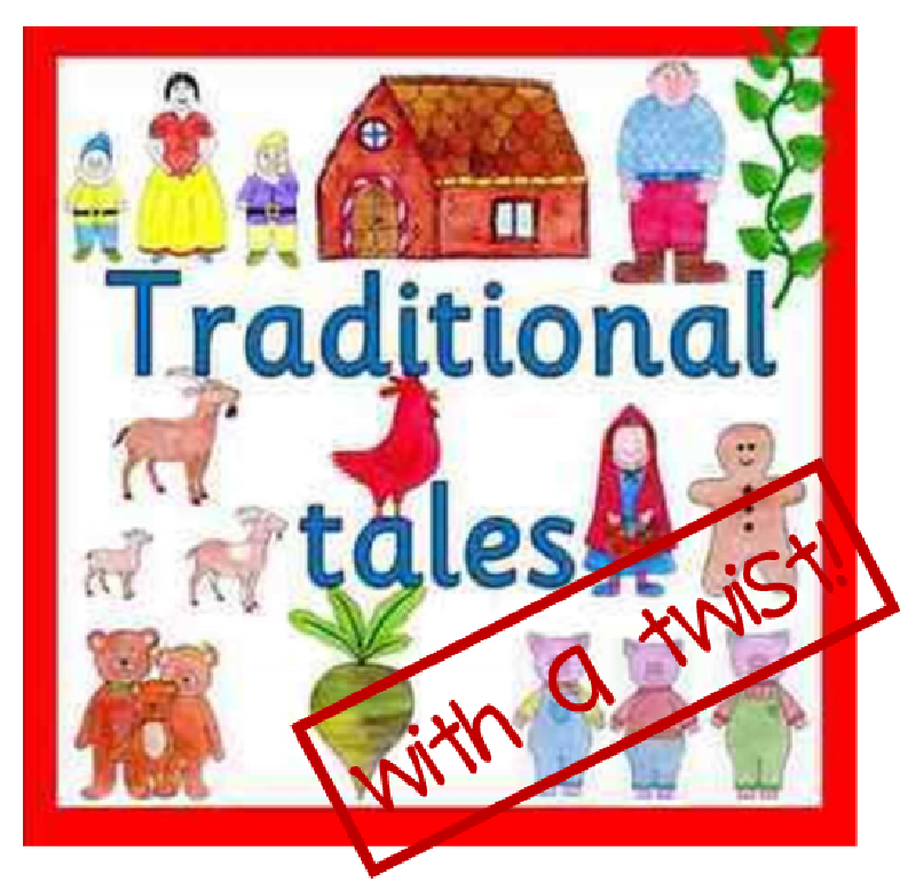 In Maths, we have been recapping and learning about place value including 10s and 1s in a number and how to partition. We have also looked at addition and subtraction and explored some methods to find answers to calculation. We have also done lots of problem solving! This has given us lots of opportunities to apply our mathematical knowledge!
Our Science topic was 'Everyday Materials'. After reading 'The three little wolves and the big bad pig', we started thinking about what materials would be good for building houses! In the story, the wolves use the strongest materials they can find - concrete, iron and bricks amongst other things, but it was an unexpected material that finally stopped the Big Bad Pig!
We began by investigating different materials, sorting them into categories and talking about their properties and what good uses for that material might be. We then had a go at building houses using different materials, discussing why we thought our choice was a good one!
In History, we have been studying the Great Fire of London! We have really enjoyed learning about this topic, and lots of us have done extra research at home!
We went on a very exciting school trip to the Gordon Brown Centre, where we had a whole day focused on activities related to the topic! We wrote diary entries, built houses from sticks, stones and straw, baked bread on the fire and watched a model of London burn!