Year 1 - Autumn 1
Welcome to Rabbits Class. Have a look at some of the things we have been learning this half term...
Please click on the topic title for more curriculum information
This half term we have been exploring all the opportunities for learning in our new classroom. We have also been reading two key stories; The Gigantic Turnip and Oliver's Vegetables. We have used these to base some of our work on. We have re-enacted and retold the story of the Gigantic Turnip in lots of different ways.Then we wrote a speech bubble as one of the characters from the Gigantic Turnip to describe what we did.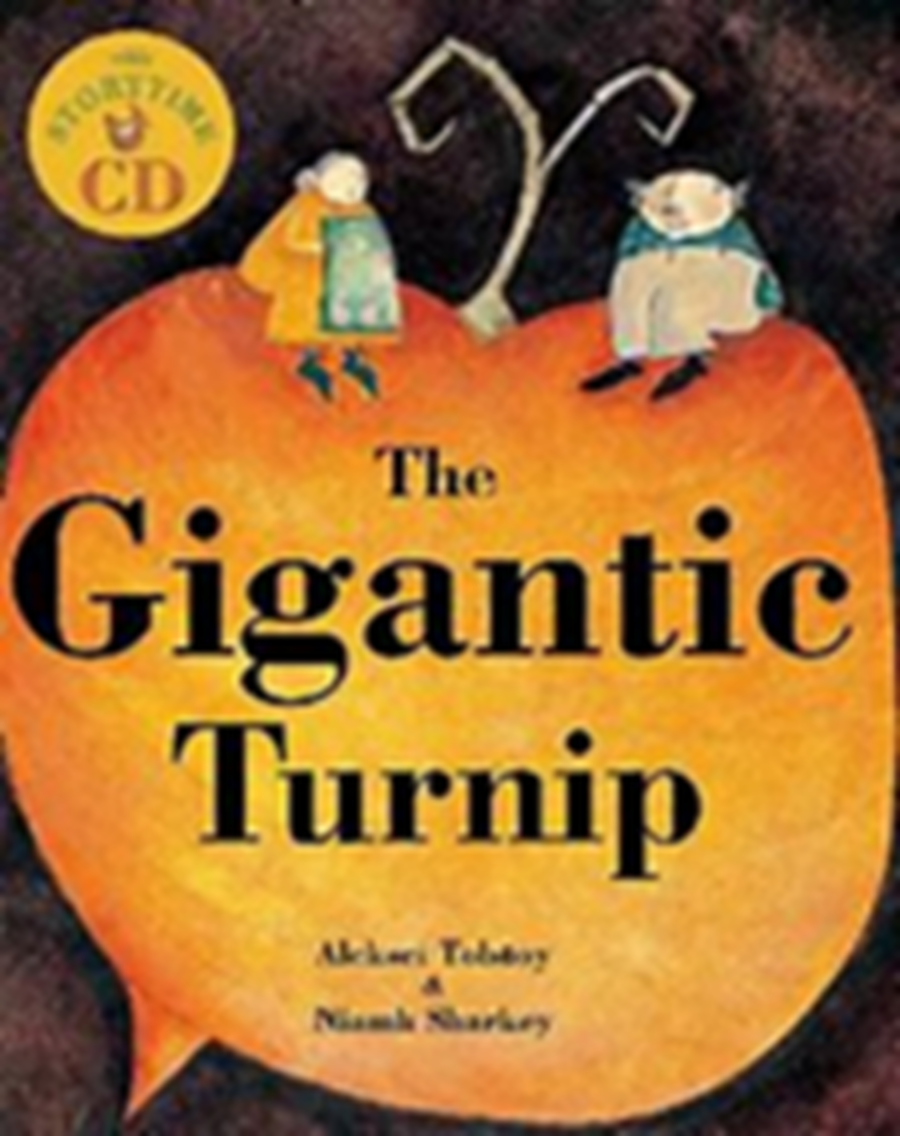 We innovated on the story and made our own stories about a gigantic vegetable!
We thought of different verbs for "pulled" and made human sentences using verb cards to explain how we pulled up the turnip.
After we had finished reading the Gigantic Turnip, we received a delivery of vegetables to the classroom. We read the story of Oliver's Vegetables . We predicted whether Oliver would eat the vegetables he found in his granddad's garden. During snack time we tried some of the vegetables from one of our stories and thought of words to describe these.
We read "Who am I?" riddles about the different vegetables and then wrote our own.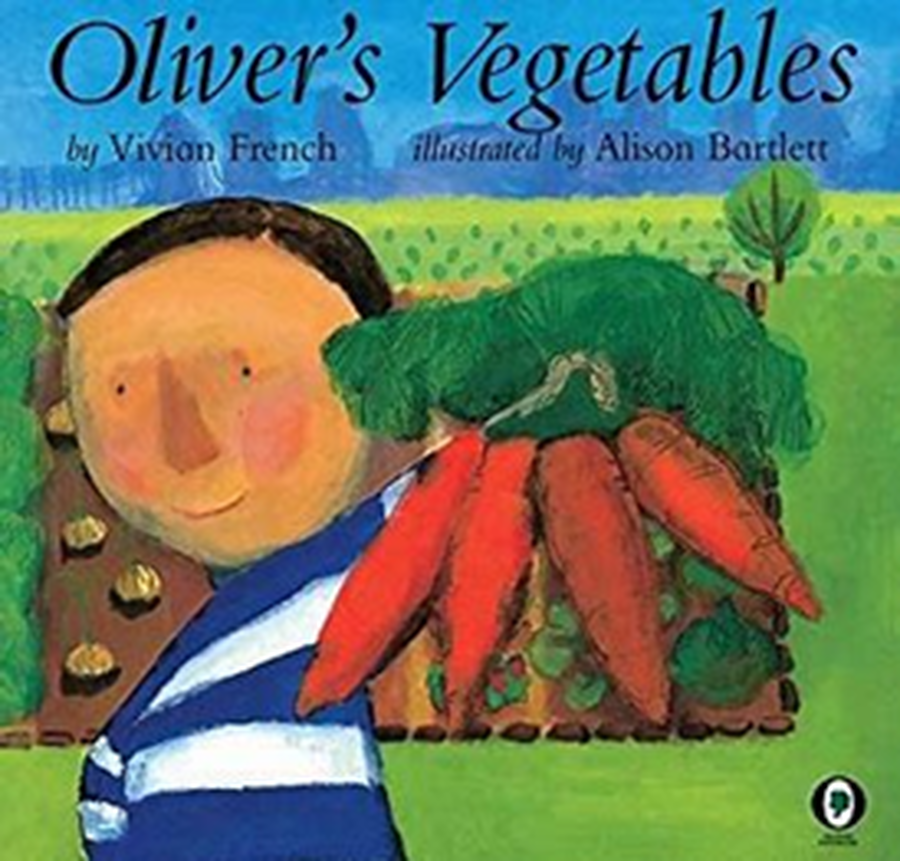 We sorted the adjectives to find the best ones to describe our vegetables. We used a zone of relevance to help us.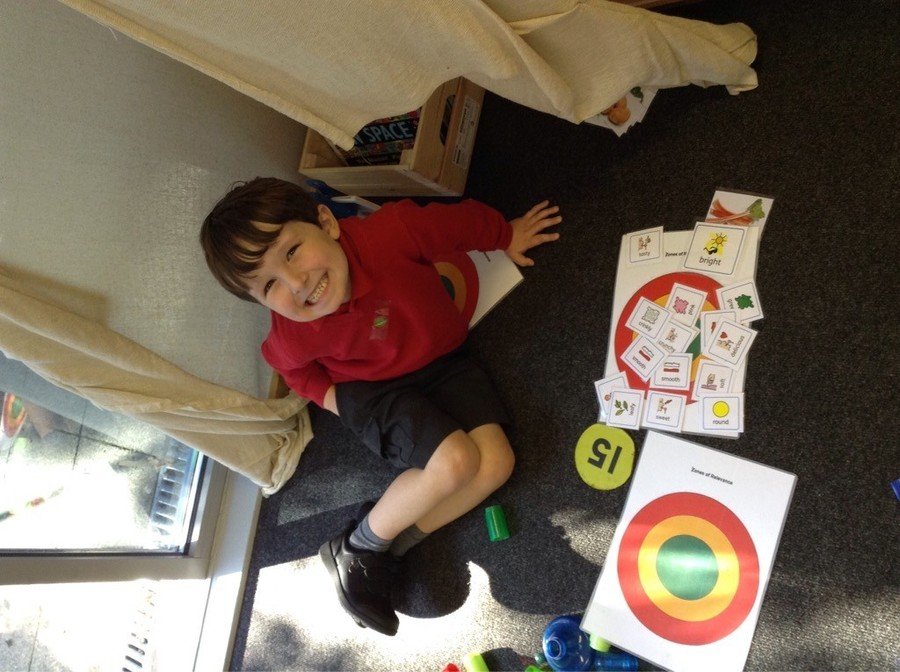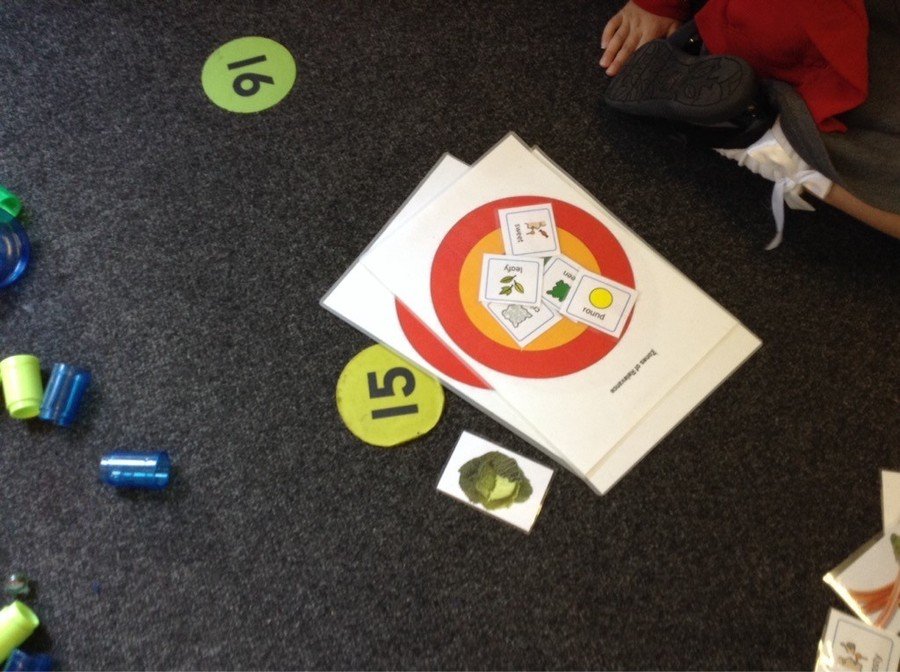 We have used the self service painting station to explore colour mixing and paint our own pictures.
We can make our own dough using the self service dough area. We have to measure the flour and water and mix it carefully together. Mrs Chambers showed how to colour our dough with paint. We used the colour mixing skills we learnt from our painting to make different colours. Some of us made doughnuts after hearing the story Please Mr Panda! We always have to wash up after ourselves!
In our workshop area we practise using skills that help our fine motor development. These make our shoulders, elbows, wrists and fingers strong for writing.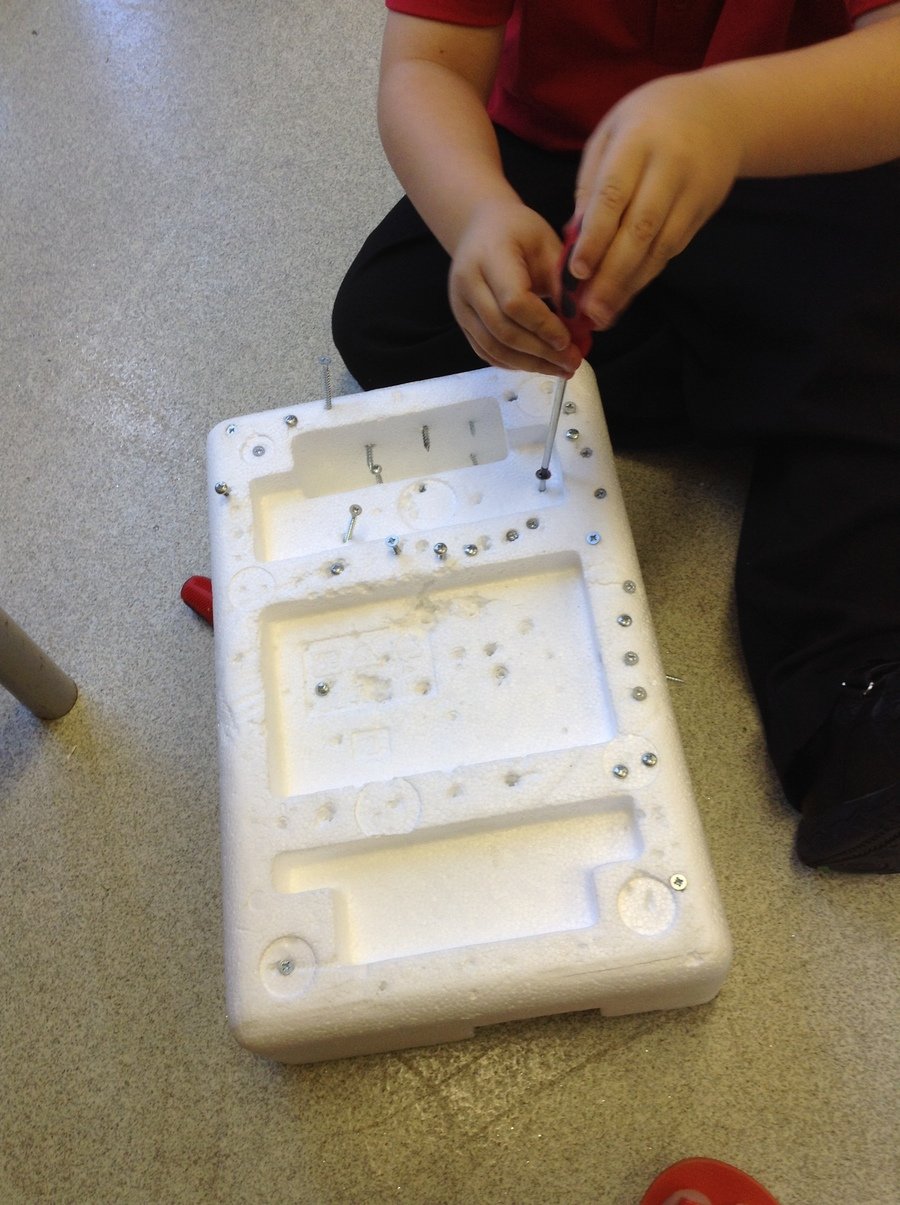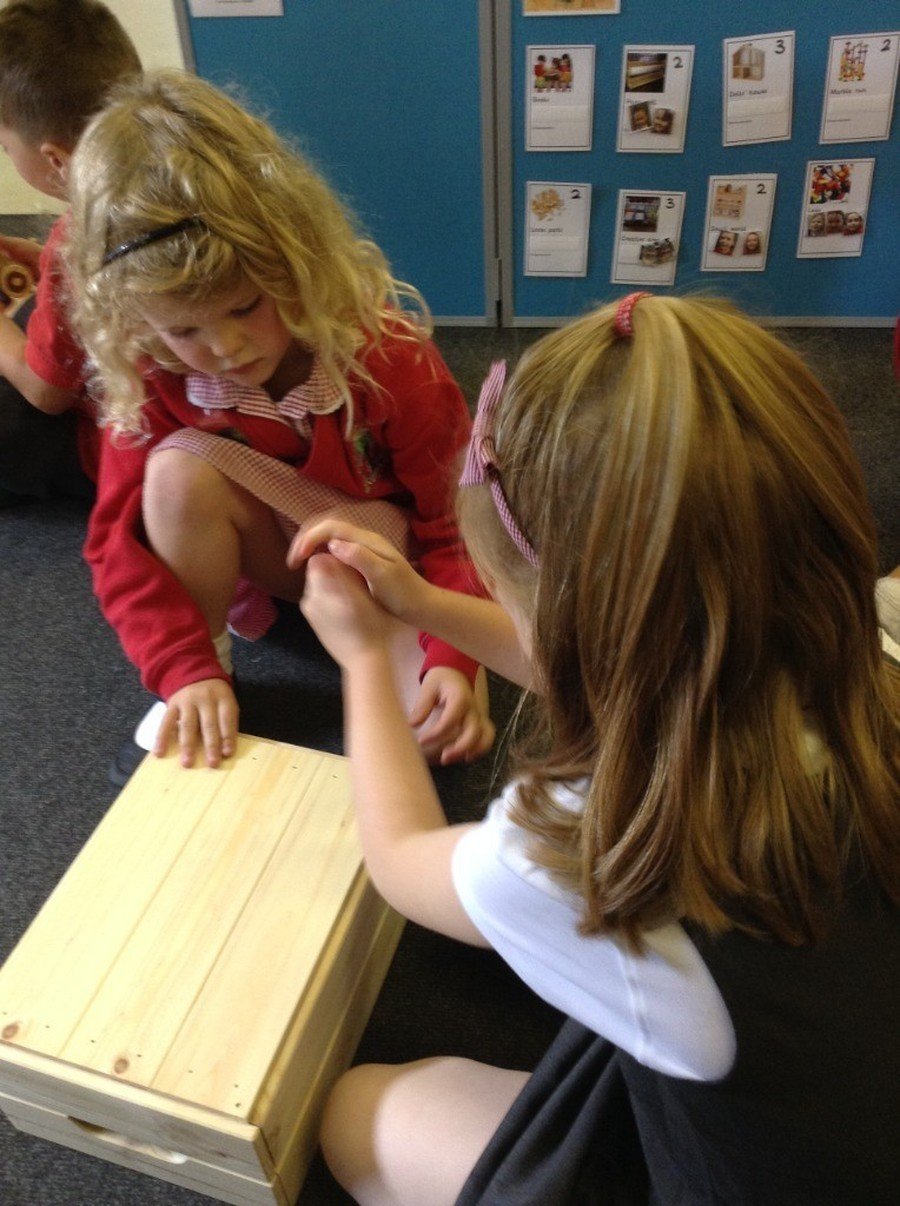 We read everywhere! We love taking our little boxes of books to different places inside and out and reading alone or with a friend.
We have been practising our phonic sounds with lots of different games and activities. We have played bingo, splat the sound, bean bag toss and a car parking game to consolidate our phase 3 sounds.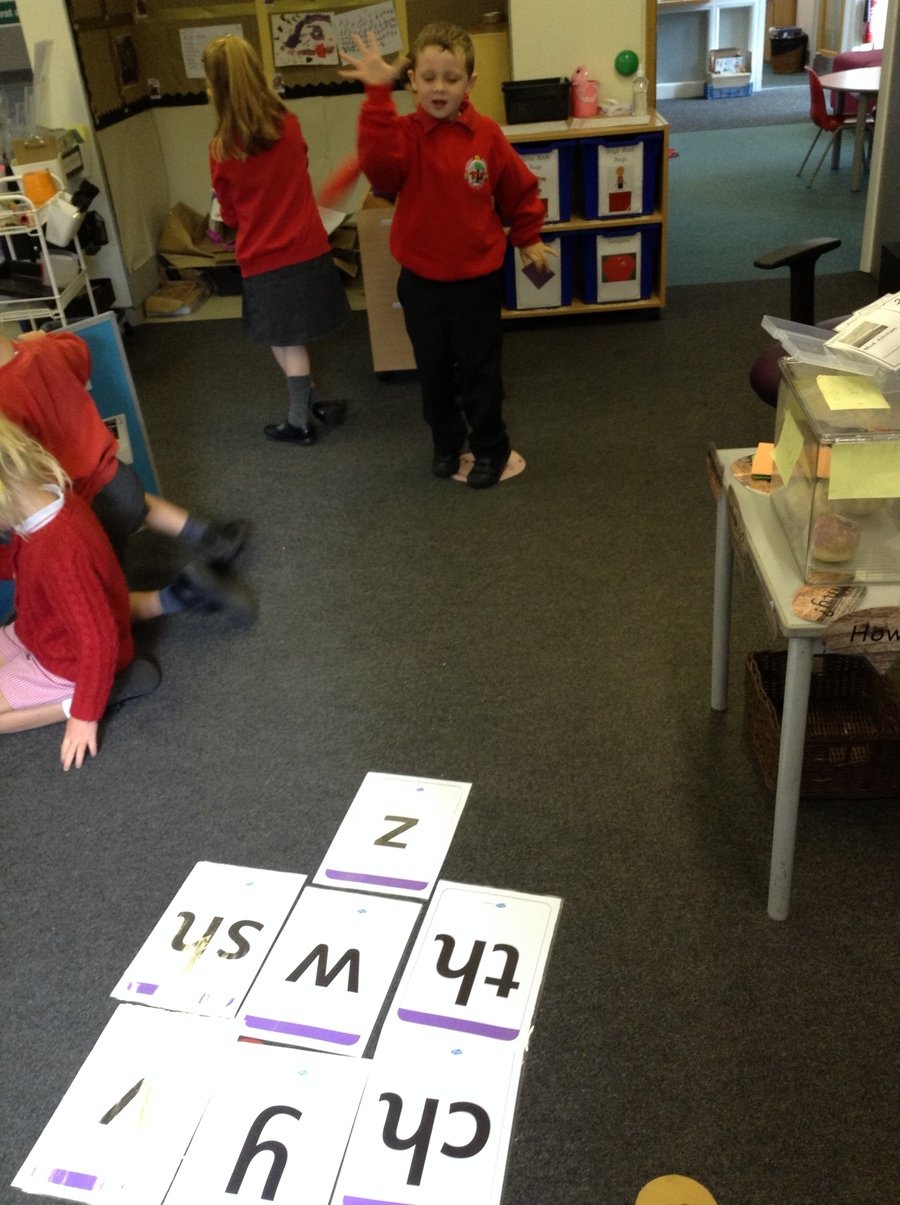 We've been using our imagination in our deconstructed role play and small world area and building lots of things with our large construction outside!
During our growing time we looked at the artwork of Guiseppe Arcimboldo. We used the pictures of vegetables to create our own vegetable faces.
In maths we have explored place value, ordering numbers and finding numbers that are more or fewer than a given number. We have used part, part whole model s to partition and recombine numbers and write or match them to the corresponding number sentences.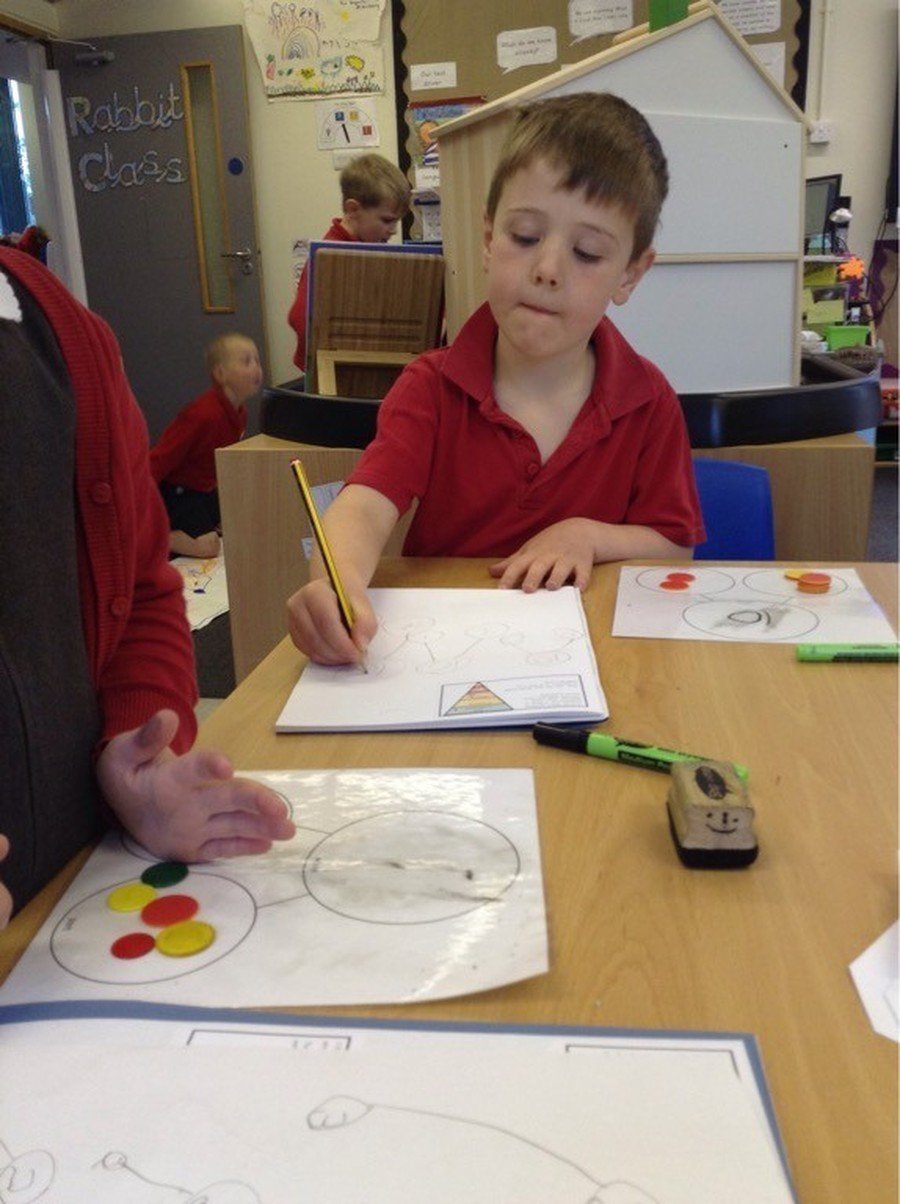 We have enjoyed our outdoor Maths on the Move sessions with Mr O and our weekly outdoor learning. We have harvested the vegetables from our garden and planted lots of new things.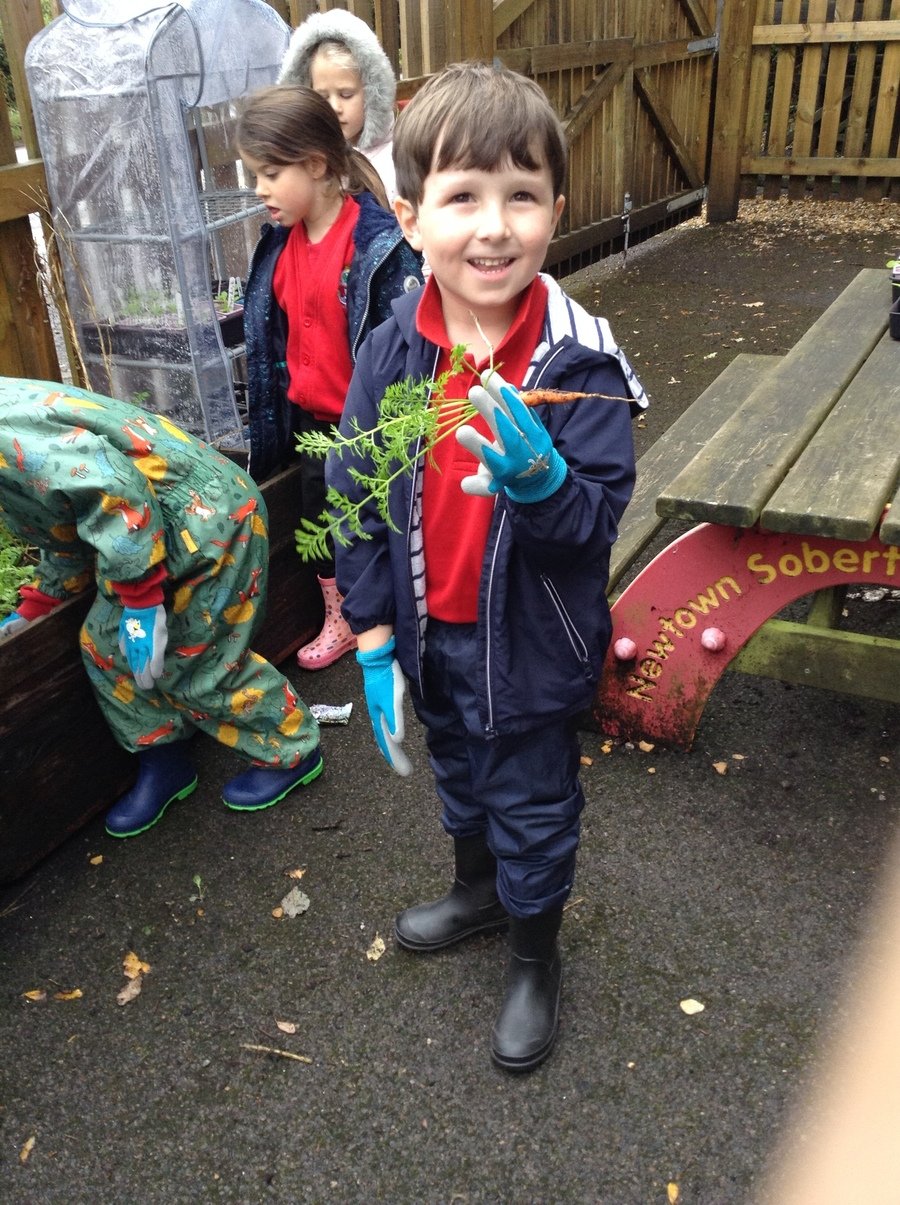 We designed and made seed packets to hold our seeds. We tested them to see if they worked and evaluated and improved our designed. We also had to label our packets!
We drew and labelled pictures of a plant. We also made lift the flap books to show each plant part.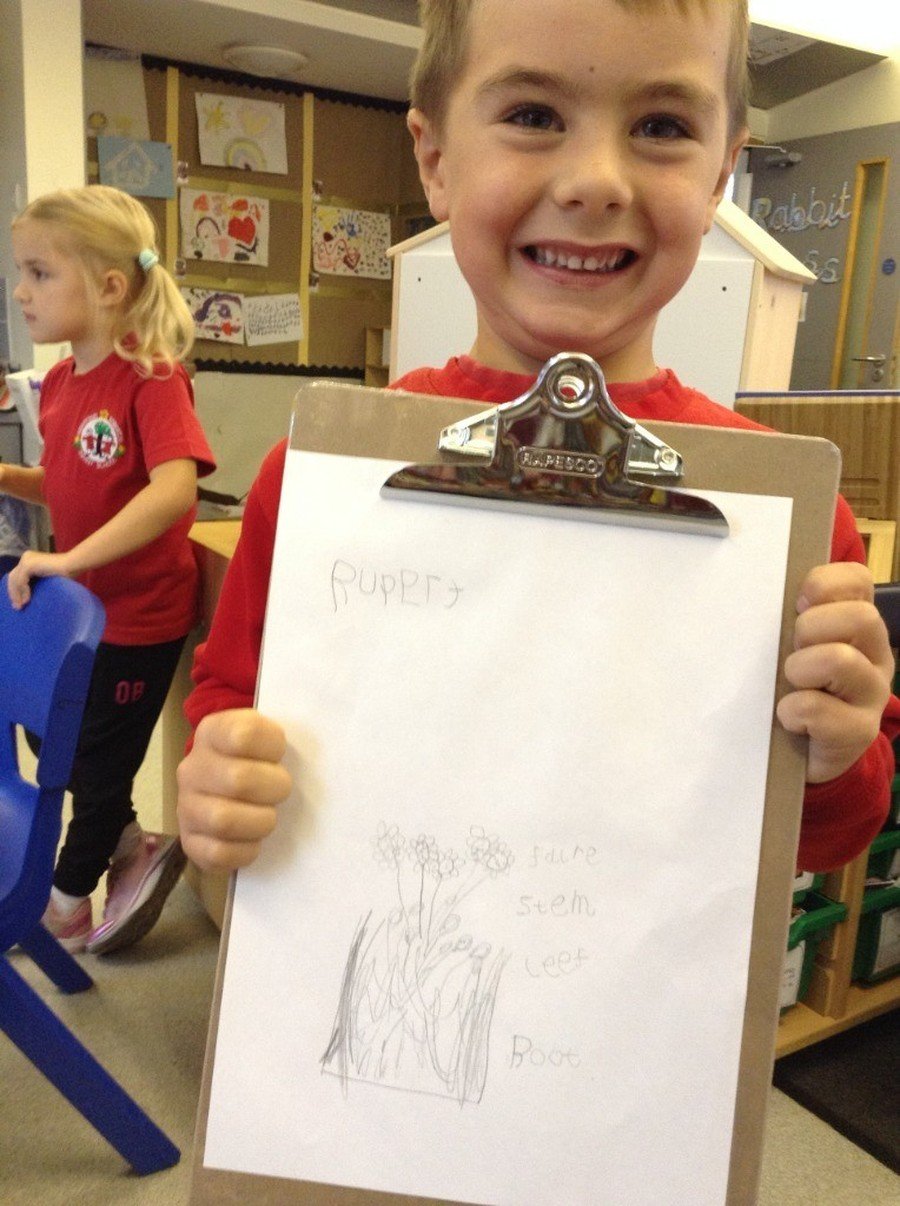 Here are some pictures of our fabulous home learning!