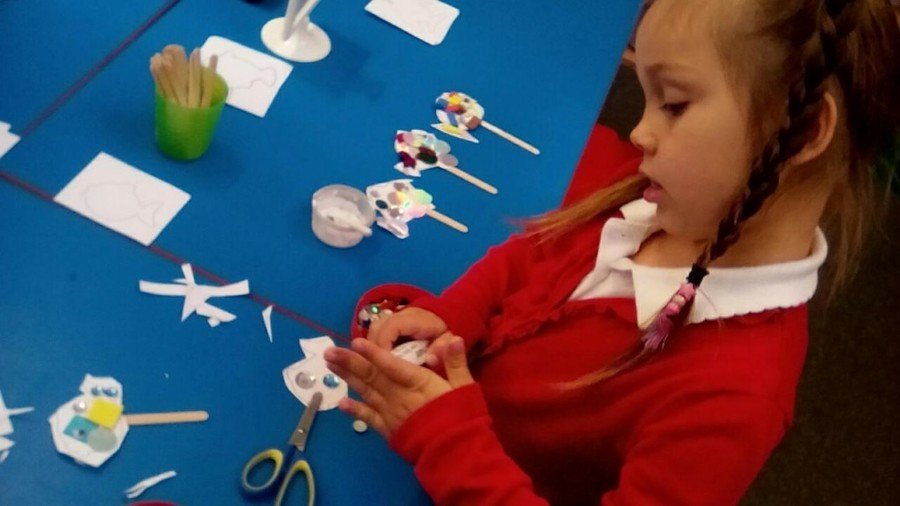 We made designed and made puppets of our own. We could choose from lots of materials for scales. We had to choose which glue we thought would work best - sellotape, glue sticks or PVA.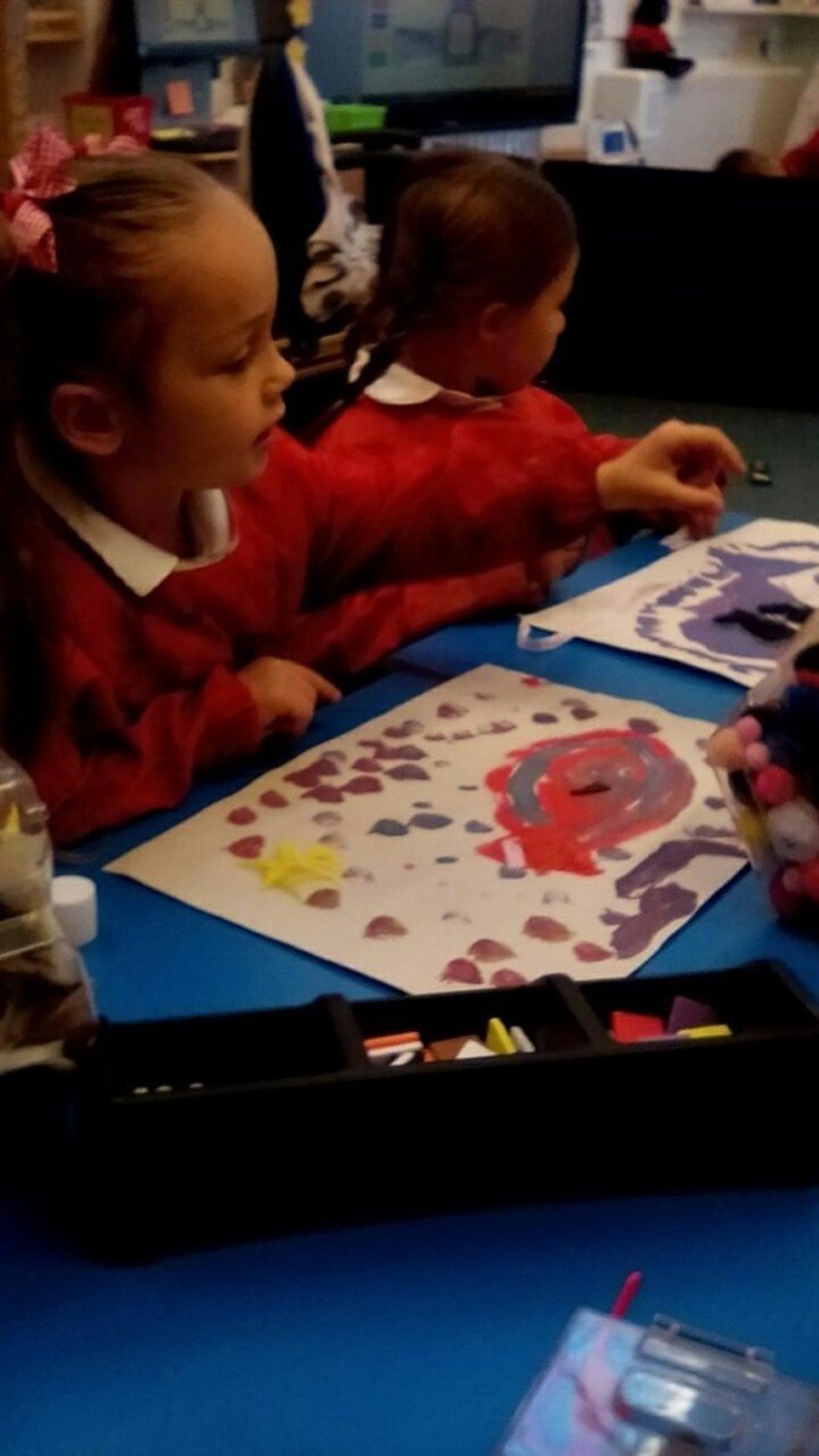 We explored what happened when we mixed two primary colours. We used this information to help us mix colours and paint our own rainbow fish. When they were dry we added collage materials.
We wrote our own Rainbow Fish book as a class and wrote our own versions.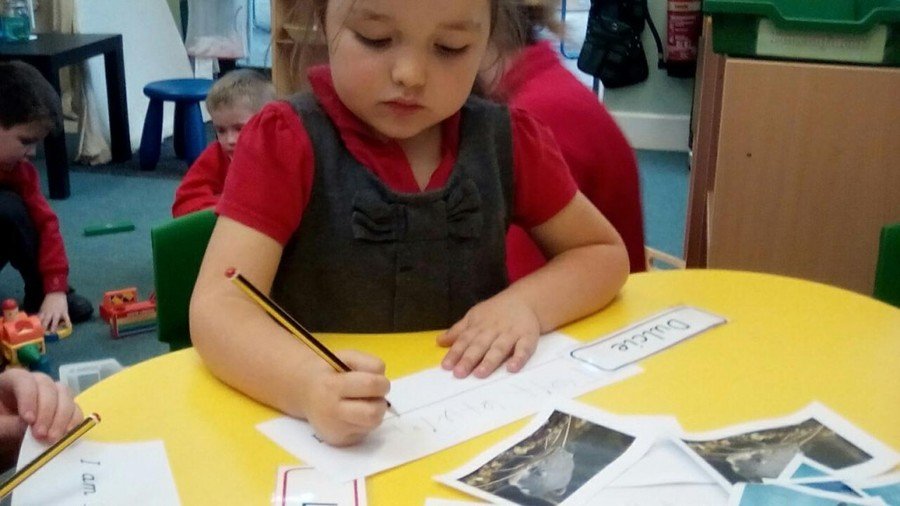 We listened for rhyming words and played lots of games to help us find the rhyme. Some of us chose to use the peg cards to find the odd one out by pegging the picture that didn't rhyme.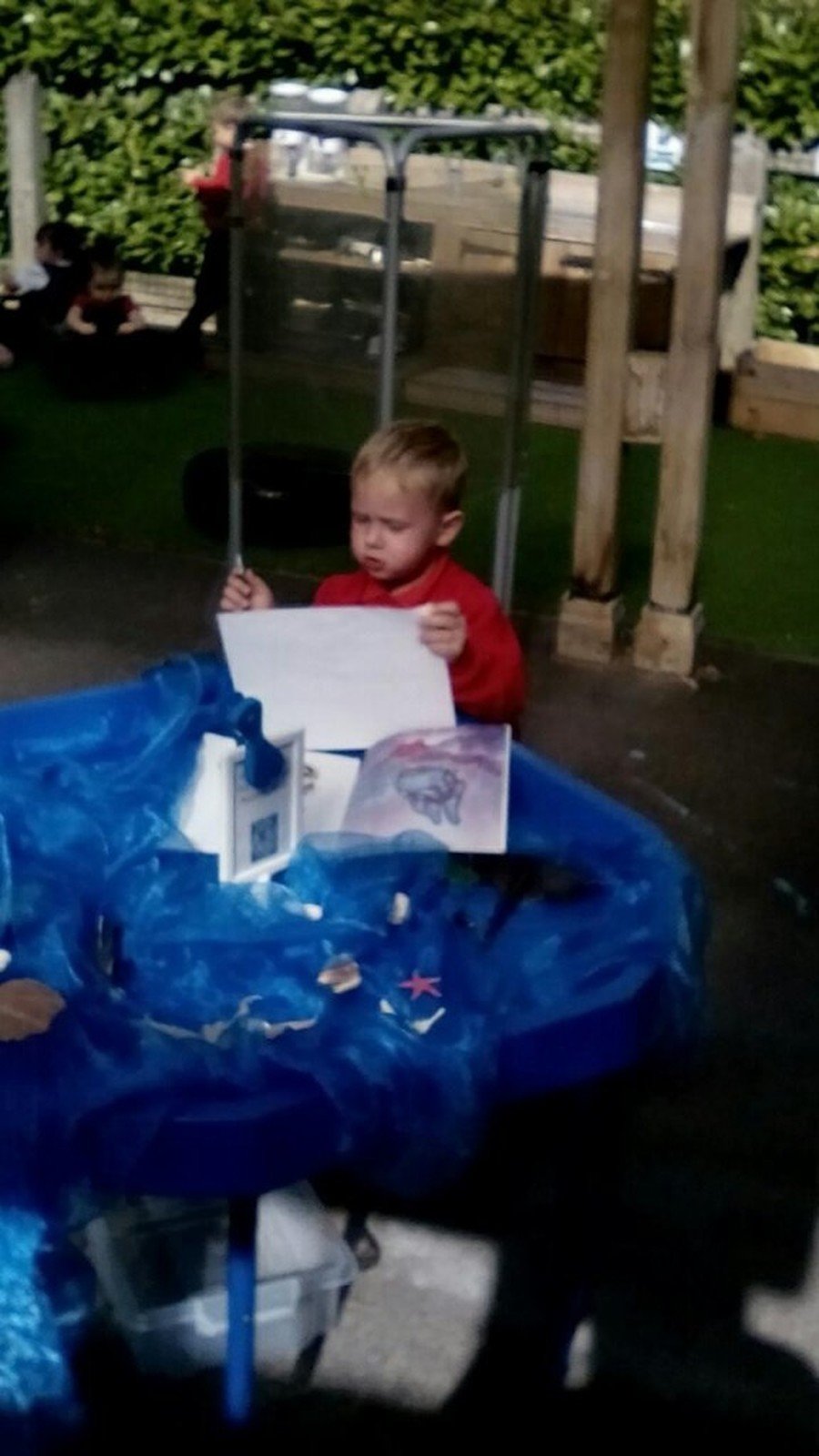 We used the props to retell the Rainbow Fish story on the tuff tray.
We used the story of the Rainbow Fish to explore what it means to be different and how we are all unique. We explored whether it was better to share or whether we would keep the shiny scales to ourselves. We decided who in the class we would give a shiny scale to and why - we weren't allowed to nominate ourselves!
Look at our curriculum bulletin for parents to find out more.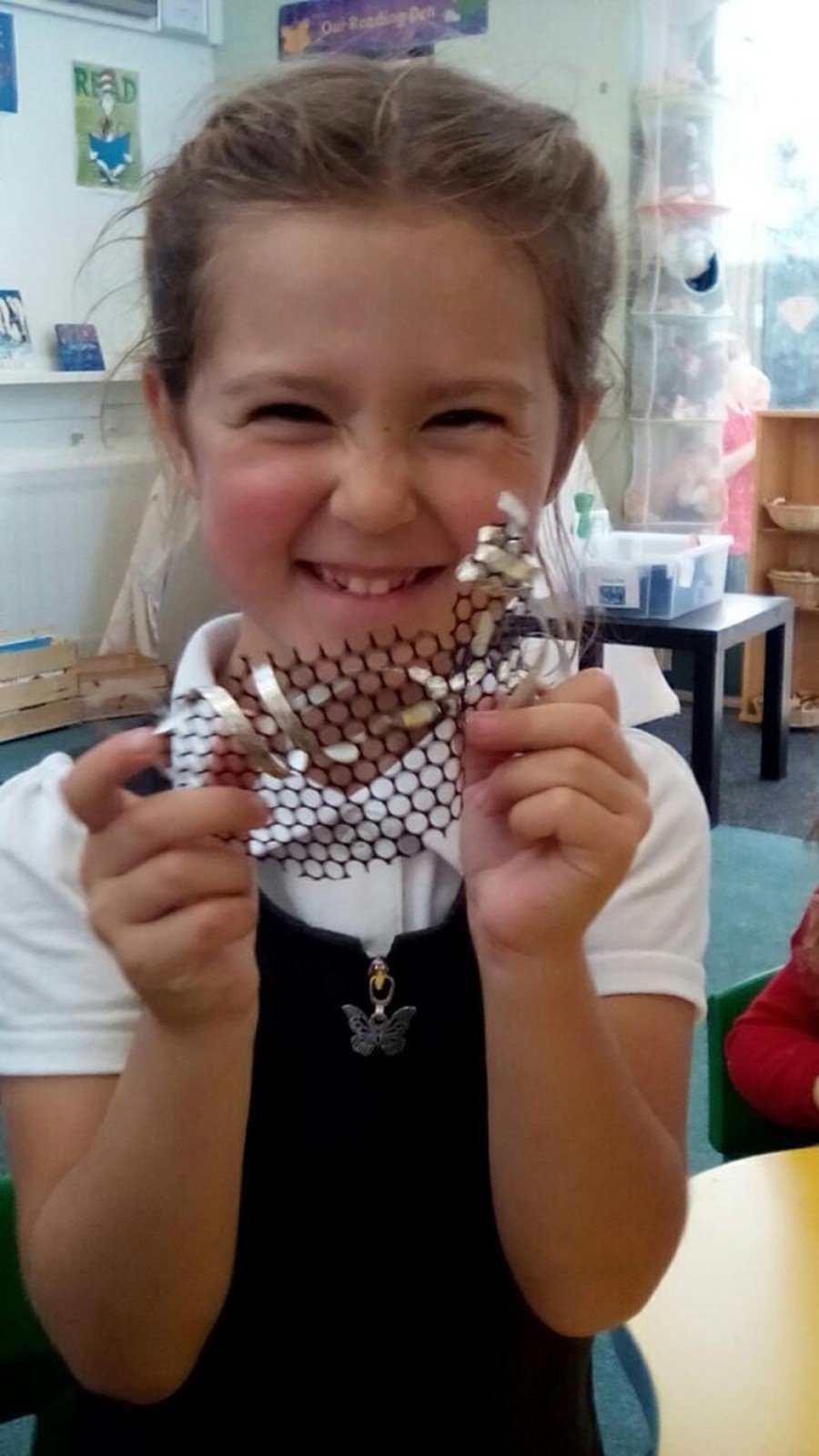 We made our own dough rainbow fish and decorated them with sequins. We baked them in the oven! We also practised our threading and sewing by weaving glittery ribbons through our punchinella fish.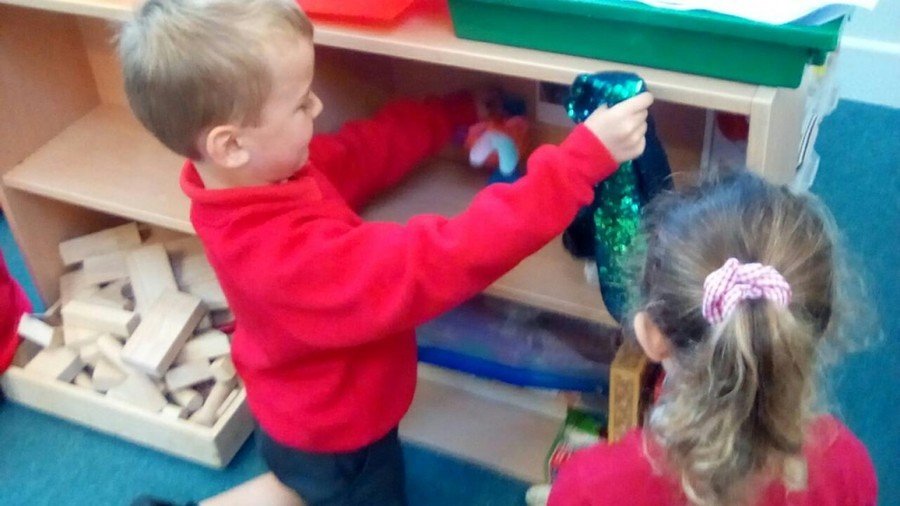 We retold the story using our small world props on our story shelf.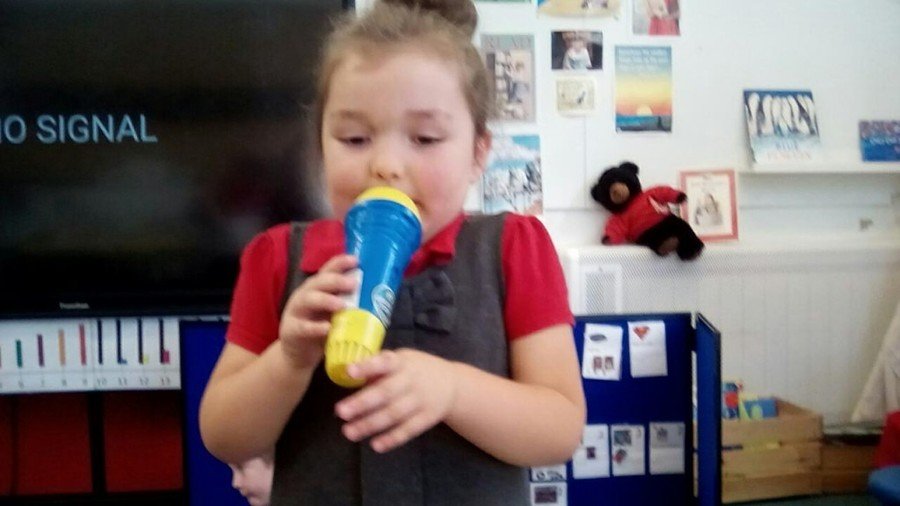 We mapped and retold the story as a class. Some of us practised and practised retelling the story using our microphones.
Then we drew story maps of our own!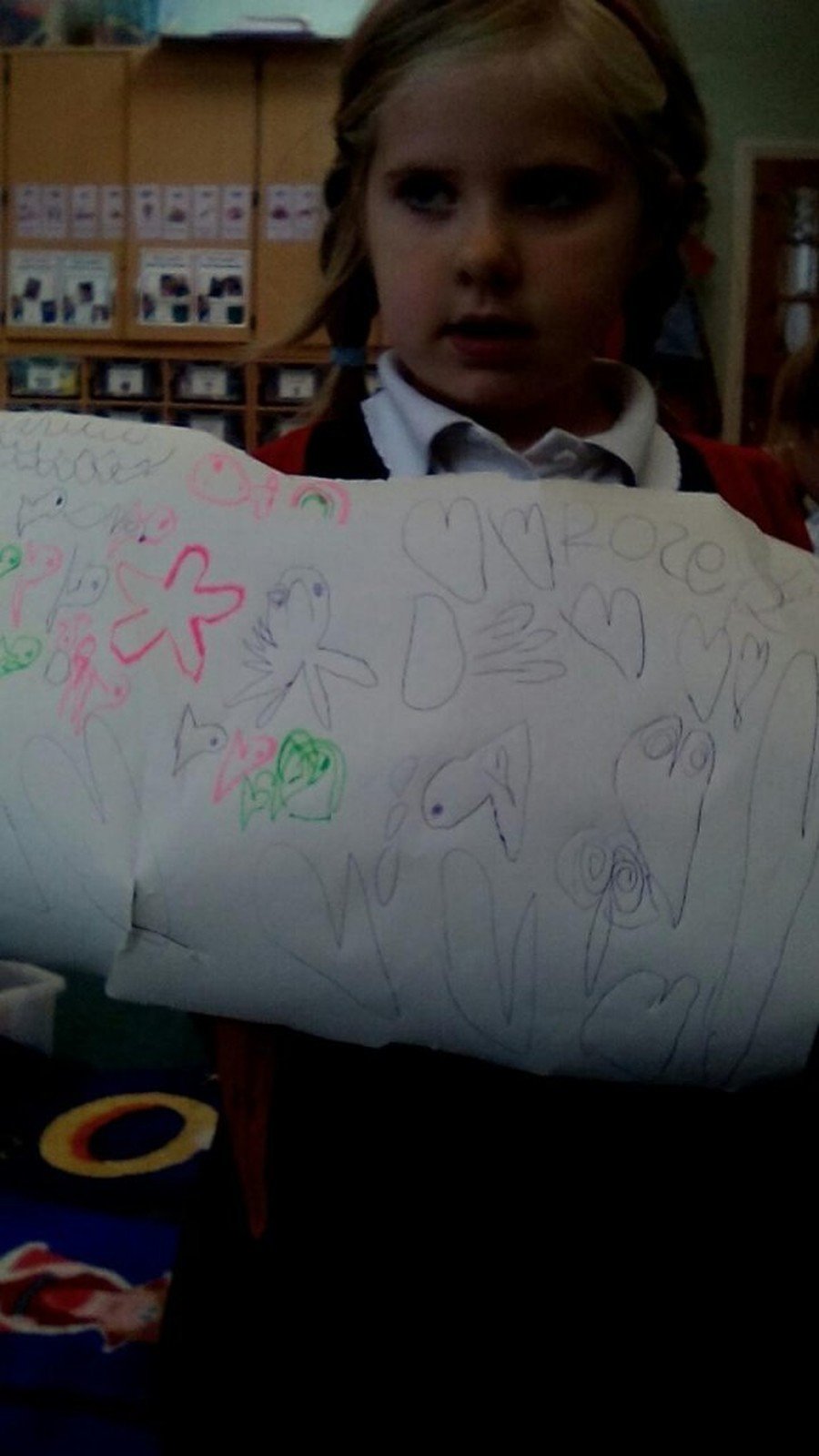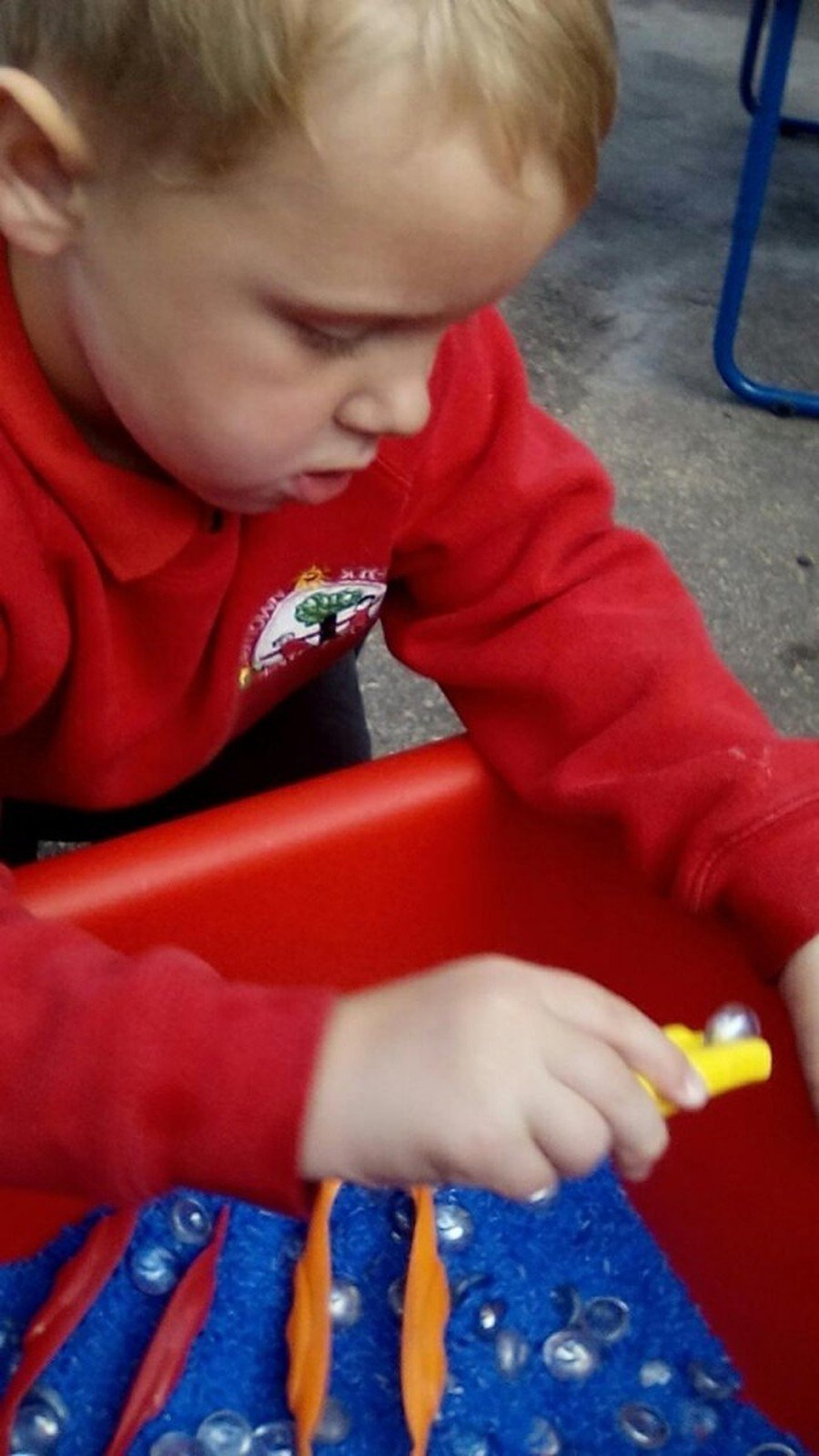 We had to rescue the Rainbow Fish's scales from the ocean using tweezers. We had to concentrate hard as they were smooth, shiny and very slippery! We counted how many we rescued.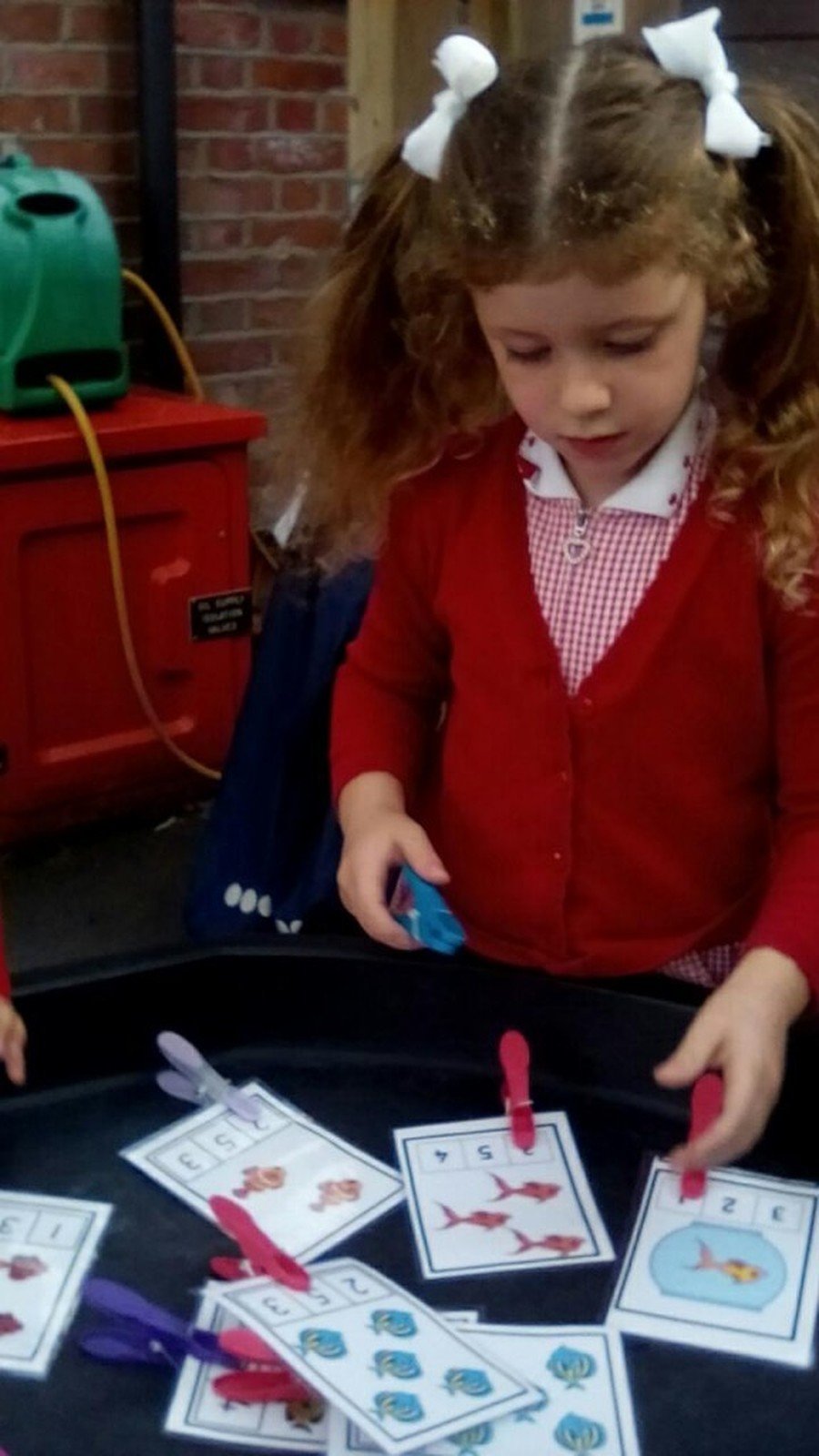 We counted and pegged the corresponding number of underwater creatures.
We played a dice game together, taking turns to roll the dice and see how many shiny scales we needed to add to our Rainbow Fish. We had to work out who had the most scales each time.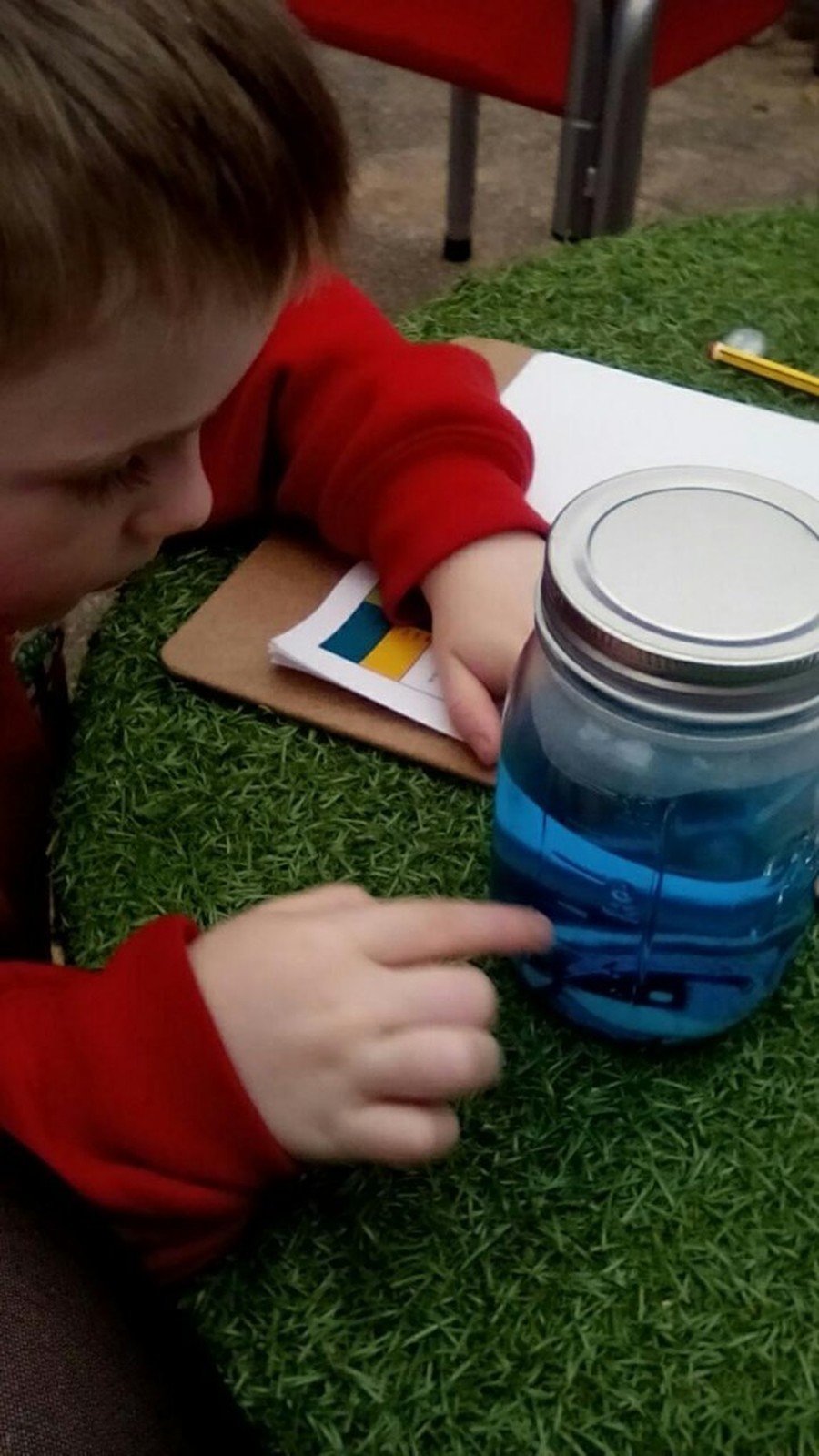 We counted how many fish there were in our ocean jar and found our own ways to record this.