Squirrels
Check out our class page for daily challenges!
Please be aware that any links on this page will take you to external websites, Please supervise your child if they are using an external website.
How many ways can you make 100?
If I know 2 + 8 = 10
then I know
20 + 80 = 100
How many number bonds to 100 can you find?
Challenge, can you find number bonds to 100 that are not just multiples of 10?
e.g. 43 + 57 = 100
Use your tens and ones to help you with this challenge!!!
Can you do this activity with money instead? Draw the coins to show the amounts you are adding. Make sure they are real coins.

Write a number story to go with some of the number bonds.

Show your additions on an unstructured number line.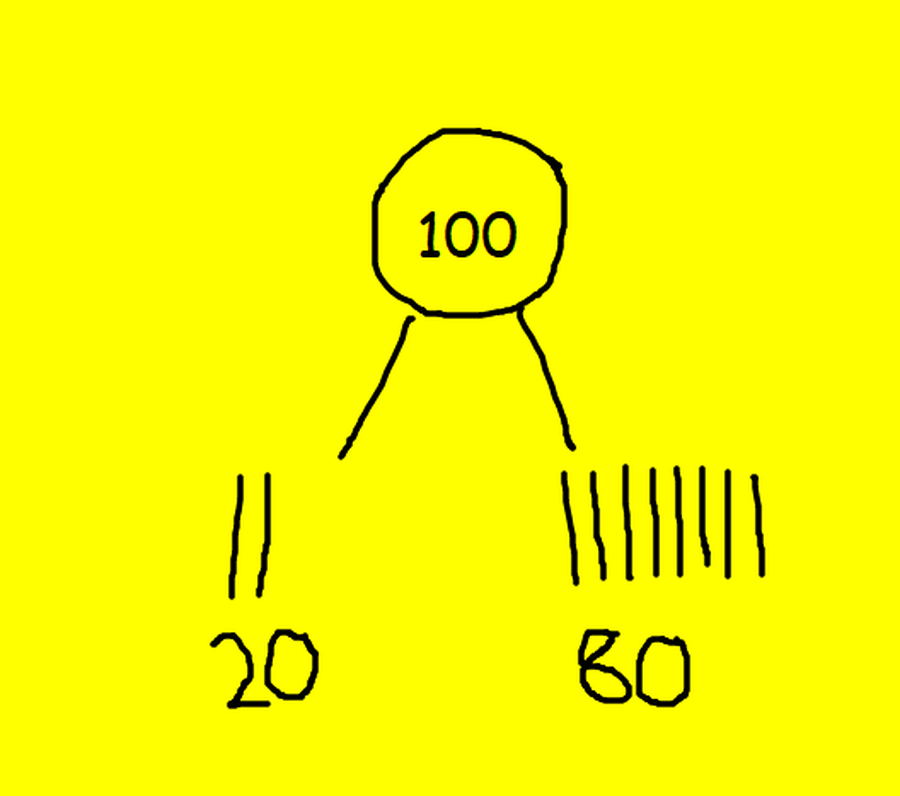 Before school closed we were thinking about fairy tales with a twist. We had been looking at the story 'Trust me, Jack and the beanstalk stinks'.
Using your expanded noun phrase activity, write a description of the giant.
Here are some more jobs for you to do based on this story:
Write a diary entry as if you were the giant!

Tell this story from someone else's point of view.

Think of a new twist for the story, for example, could there be another magical item that Jack steals that is not mentioned in the story.

Do a role on the wall for the giant using the example sheet in your pack to help you.
Eloise has been busy learning about capacity at home by making these incredible courgette cakes. She has kindly sent in the recipe too (normal flour is fine!!!). Well done Eloise!! .
Isaac has been working incredibly hard at home! Here is a photo of him filling in his sunflower diary! Has anyone's sunflowers started to grow yet?
It was also Isaac's birthday recently so HAPPY BIRTHDAY Isaac!!
Let's use this time to be experts with our phase 5 phonics!
Your sound of the day is:
How many words can you think of that have this sound in?

Can you challenge someone to a game of hangman using words that contain this sound?

Can you find any other ways to make this sound, e.g. ey....
Tricky word of the week
hour
Practise spelling this word using the strategies you have used before in school.
rainbow writing

back to front writing

pyramid spellings

spiral spellings

bubble writing.
Spelling rule of the week
What happens if a word finishes in a consonant, vowel consonant and we want to add a suffix?
hop + ed =
If a word ends in a consonant, vowel, consonant we DOUBLE THE CONSONANT so...
hop + ed = hopped
Play this game to help you practise this skill. Make sure you choose the double or not option.
To play the game click HERE