Easter Holiday Fun

Hedgehogs
.Q: What do you get if you pour hot water down a rabbit hole?
A: Hot cross bunnies!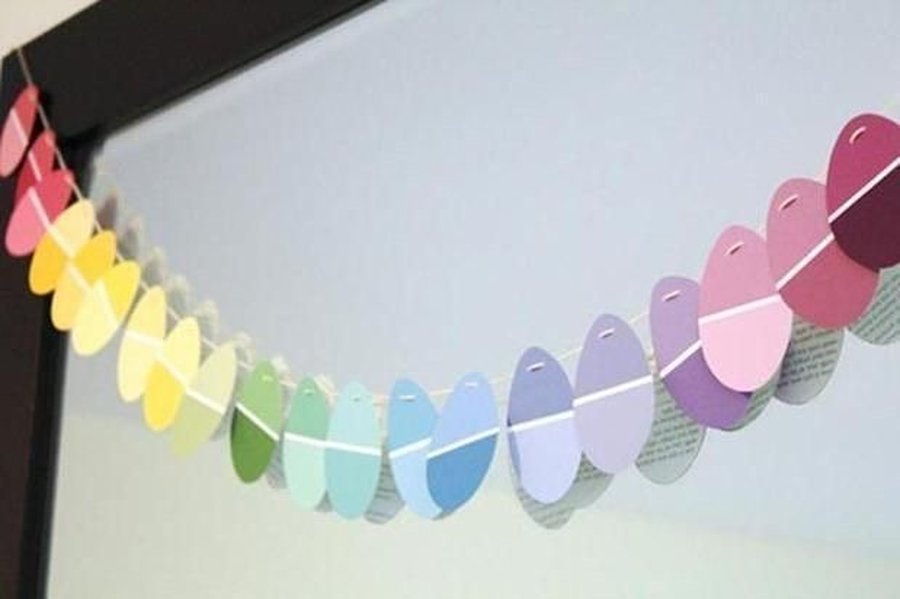 Use Easter egg cut outs, and let your children paint and colour one each day in the countdown to Easter. We love this idea of making eggs from paint sample cards to add extra colour!
String them up into a garland and decorate to your heart's content!
Plant Some Flowers

Gather any old welly boots your children have outgrown. Poke a few drainage holes in the bottom of them and then fill them with some compost.
Sunflowers are a favourite among children as they grow very quickly and are very easy to grow – but choose whichever flower seeds you would like to plant.
Place your new Spring pots along your path or outside your front door. Your children will love to see their old wellies blooming!
Make a Bunny or Chick Holder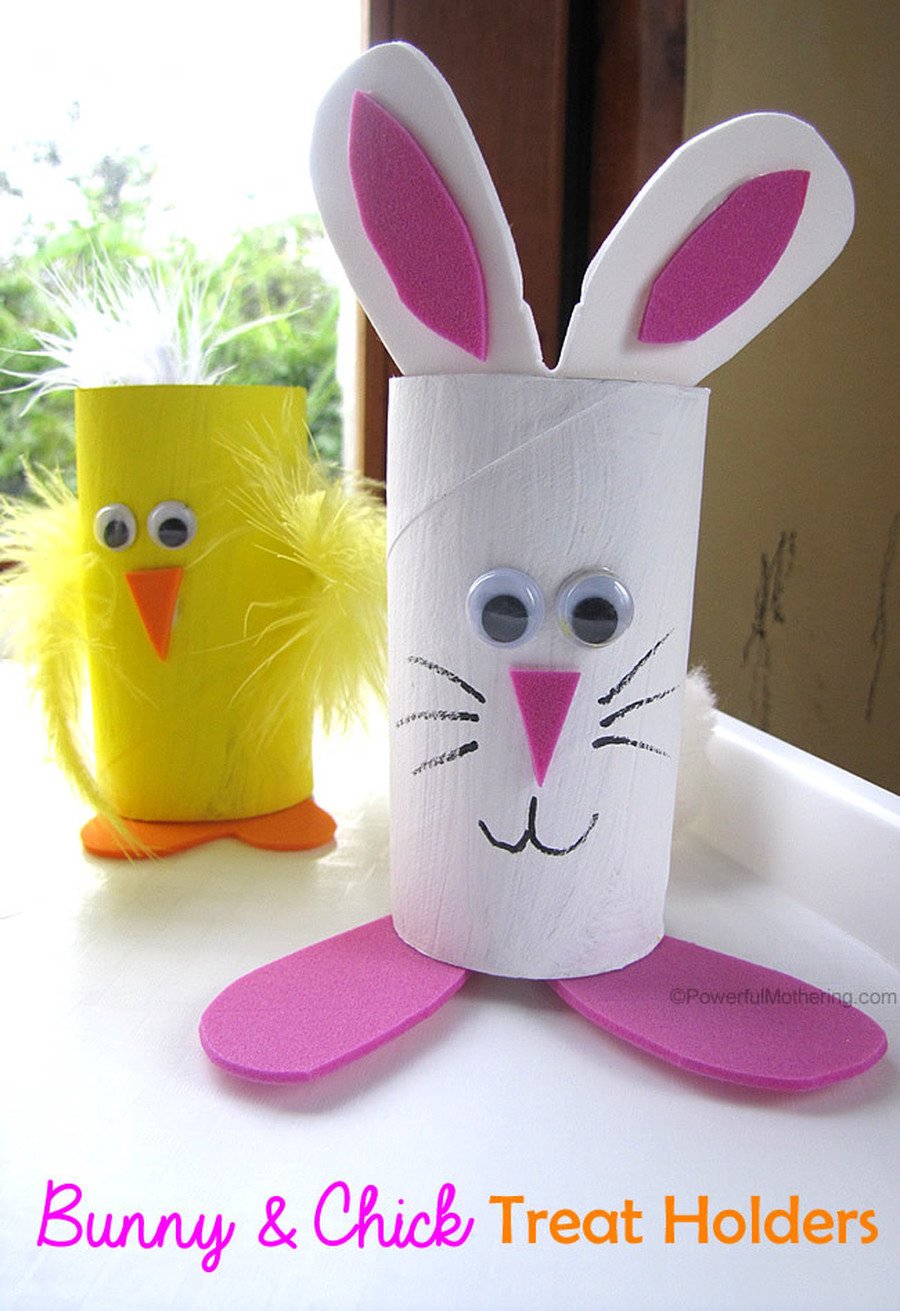 A toilet roll is one of the most versatile materials when it comes to crafting. Just take a look at these toilet roll chicks and bunnies, who would have guessed that underneath the colourful paper and fabric is simply a cardboard roll? This project has unlimited possibilities as you can easily customise it with any fabric or paper of your choice.
Chocolate Nests
To make chocolate nests:
Add 100g of butter, 1 tbsp cocoa powder, 50g milk chocolate buttons and 75g of golden syrup in a bowl.
Microwave on high for 1.5mins and mix together.
Crumble 4 Shredded Wheat over the bowl and mix with rest of ingredients.
Place a generous spoonful in each of 12 bun case (the nests).
Press the centre of each nest down slightly to form a dip and place 3 chocolate mini eggs in each dip.
Chill for 30 minutes before serving.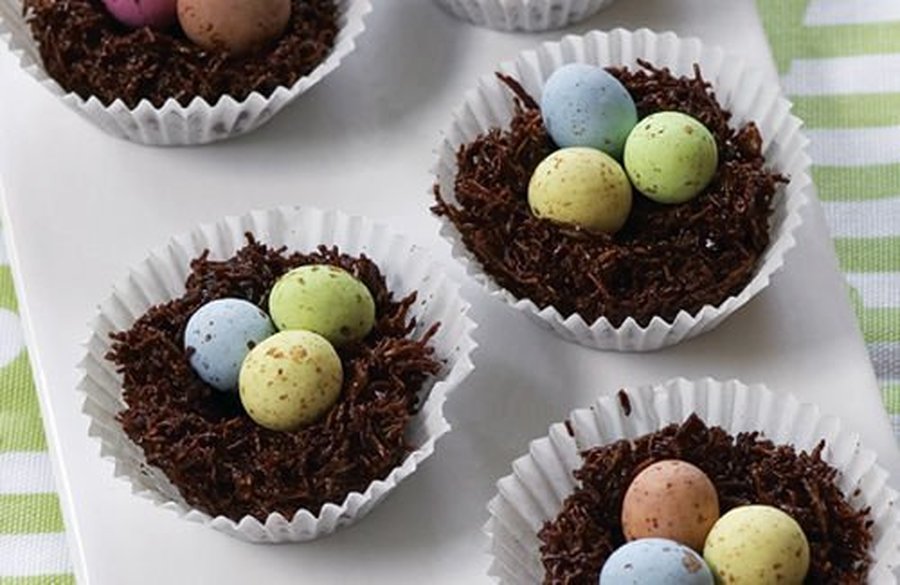 Make Egg Shakers

Get some plastic eggs and open them up. Decide what you want to put inside your shaker- rice, beans, lentils are good choices. Fill the bottom part of the egg almost to the rim, then glue the two egg halves together. Why not make a variety of egg shakers, each with different sounds?
Create a Laser Grid

All you need for this ingenious activity is some string or wool (preferably red), sticky tape, and a hallway.
You need to create a grid using the string that the children will then attempt to pass through without touching the "laser beams".
Anyone who does touch the laser has to return to the start line again. You can begin with an easy grid and increase the level of difficulty with age and ability.
Pin the Tail on the Bunny

Print an Easter bunny on cardboard with the tail area visible. Then cut off the tail area. Each player must cut out a circle from white card and glue some cotton wool to it. Stick some blue-tack to the back of each tail and write each players name on their tail. Each player is to be blindfolded before they take their turn of attempting to pin the tail on the bunny.
Make a wooden spoon puppet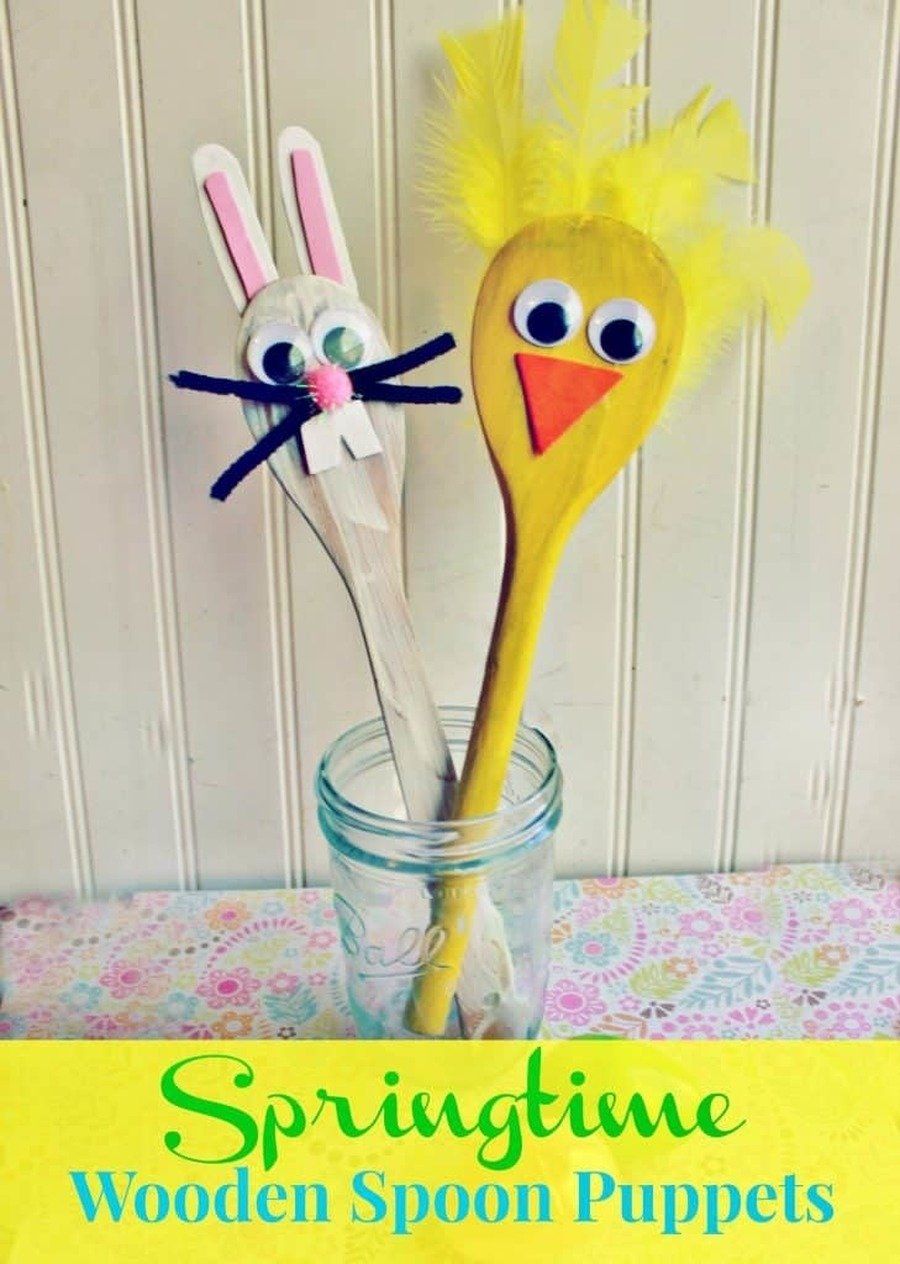 If you've been searching for a craft that'll suit your old wooden spoon, this is it! A wooden spoon definitely has its place in the craft room. This wooden spoon chick puppet is a very simple project perfect for young children. All you need is some yellow paint, yellow feathers, orange craft foam, eyes, glue, and of course the wooden spoon. The idea so simple, I'm sure you've already figured it out just by looking at the photo. Then, after it dries, it will become a fun toy for little hands.