Year 2 had a very interesting letter! It was from the Big Bad Pig from the book The Three Little Wolves and the Big Bad Pig by Eugene Trivezas.
He challenged us to make houses that he couldn't blow down! So we put our D&T skills to the test, using different materials and thinking about how to make our houses strong enough to withstand his huffing and puffing!
We created life size collages of the children in our class! This was a big job! It took us almost 2 weeks to complete them. We worked hard using small pieces of differently textured paper to create interesting effects.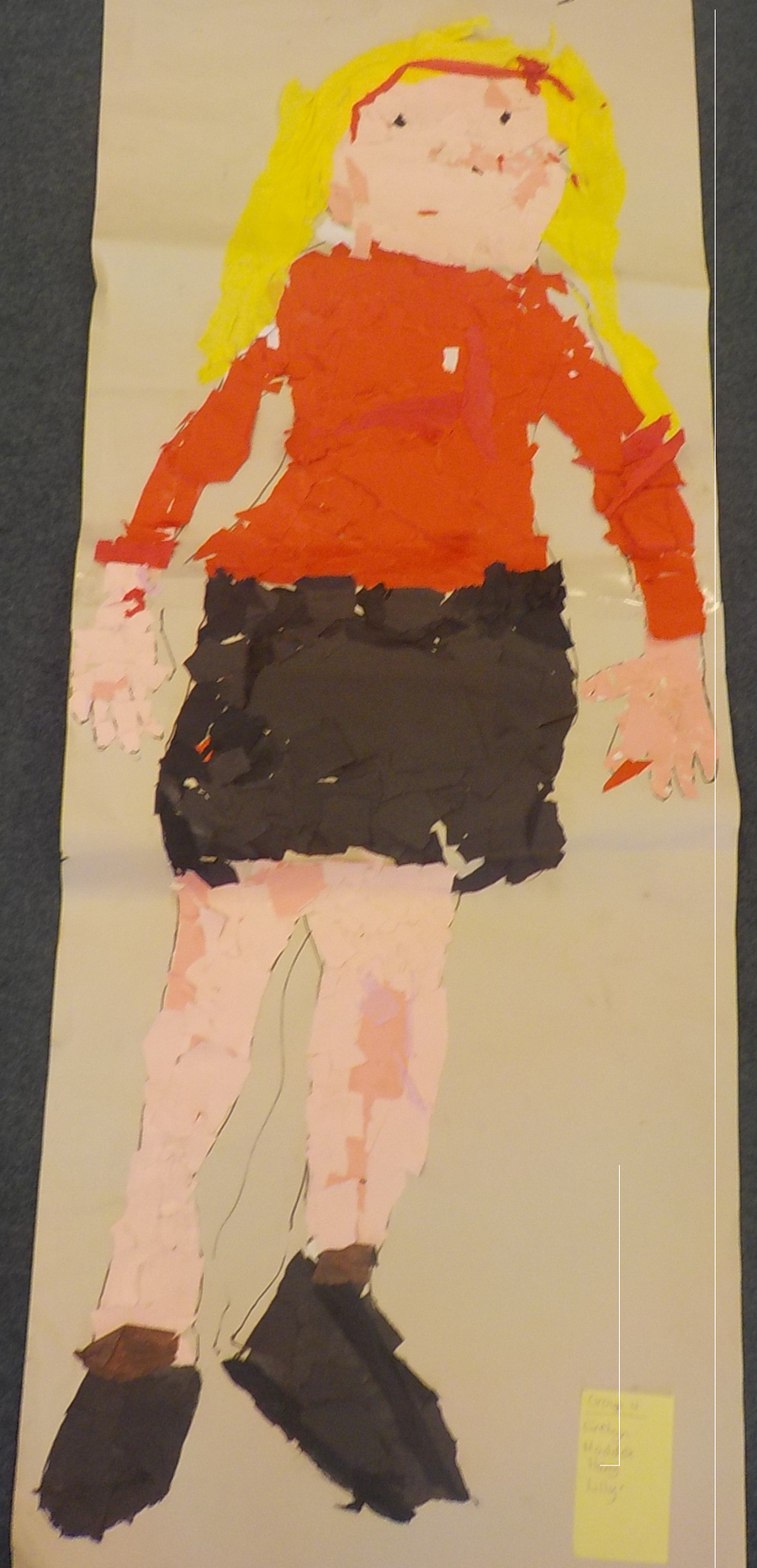 Traditional Tales with a Twist
(Please click on the image below for topic information)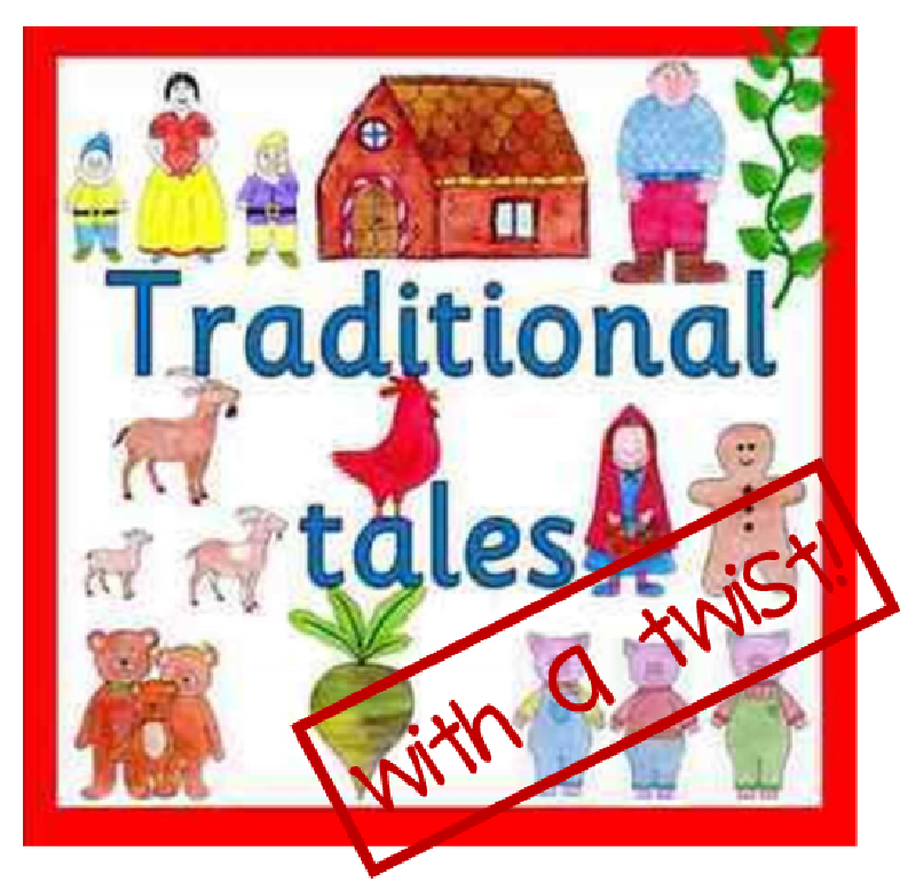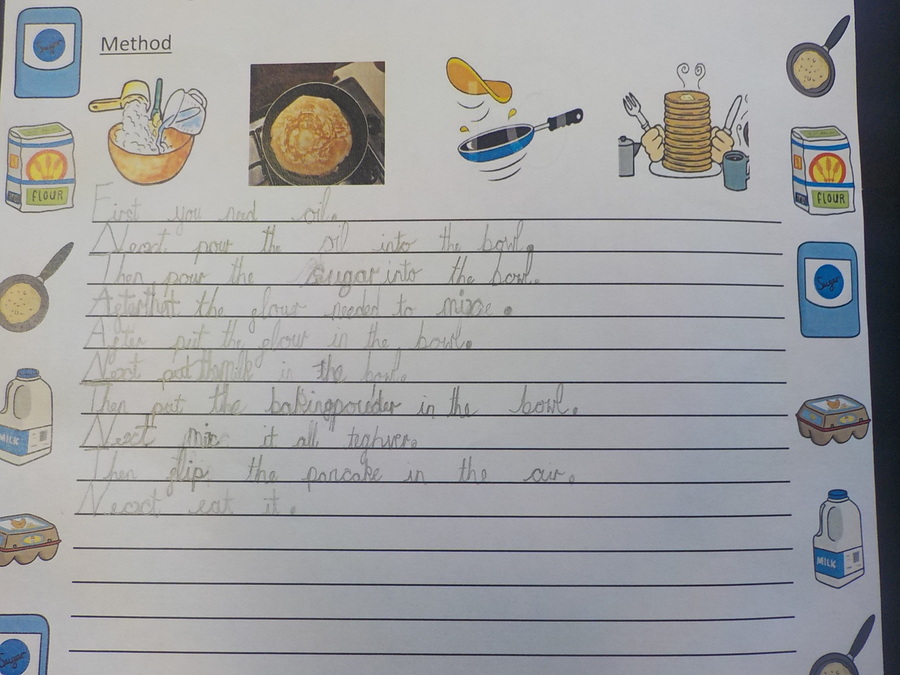 An example of our pancake recipe.
Our Science topic this half term has been 'Marvellous Me!' We have learnt all about what humans need to survive and how humans grow. We also considered our personal likes and dislikes and discussed how these differ from person to person. In art we used our observational skills to create self portraits, using mirrors to look carefully at our features.
During our writing lessons, we read the story of 'Mr.Wolf's Pancakes', which we compared to the Little Red Hen story. We made our own pancakes and wrote a set of instructions on how to make them.