Year 1 - Spring 1
Friendship & Growth mindset
We explored all the ways our crayons may have felt and why they may have quit. We then tried making faces to show these feelings.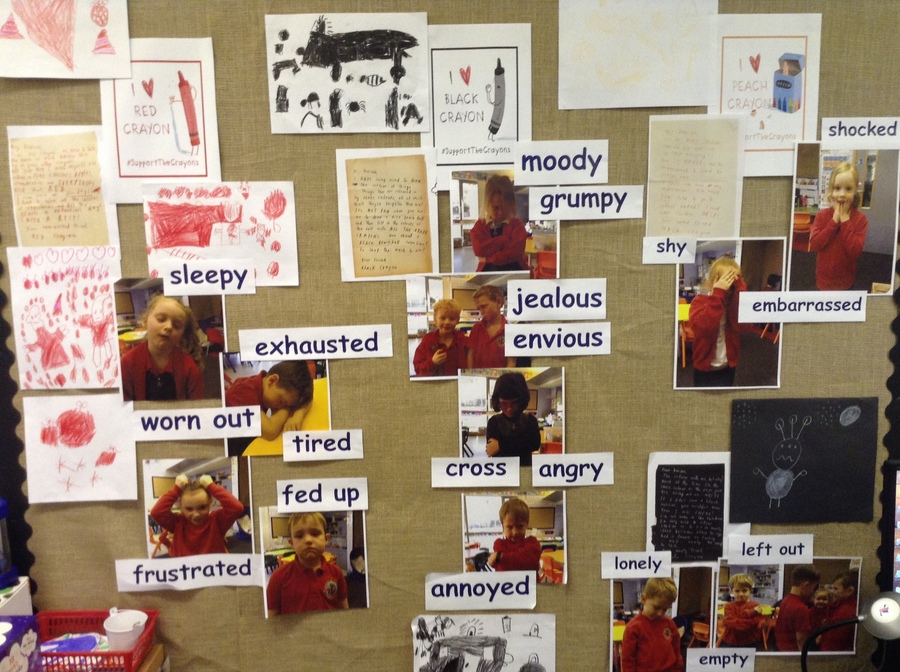 Using a zone of relevance, we sorted the emotions to describe a chosen crayon.
We then pretended that another stationary item from the classroom had quit! We wrote letters, from our chosen stationary item, back to the class to explain why we had quit.
We came into our classroom to discover a crayon crime scene! We had great fun deciding where all our crayons had gone. This was linked to our key text 'The Day the Crayons Quit'.
(Click on the image above for Curriculum information).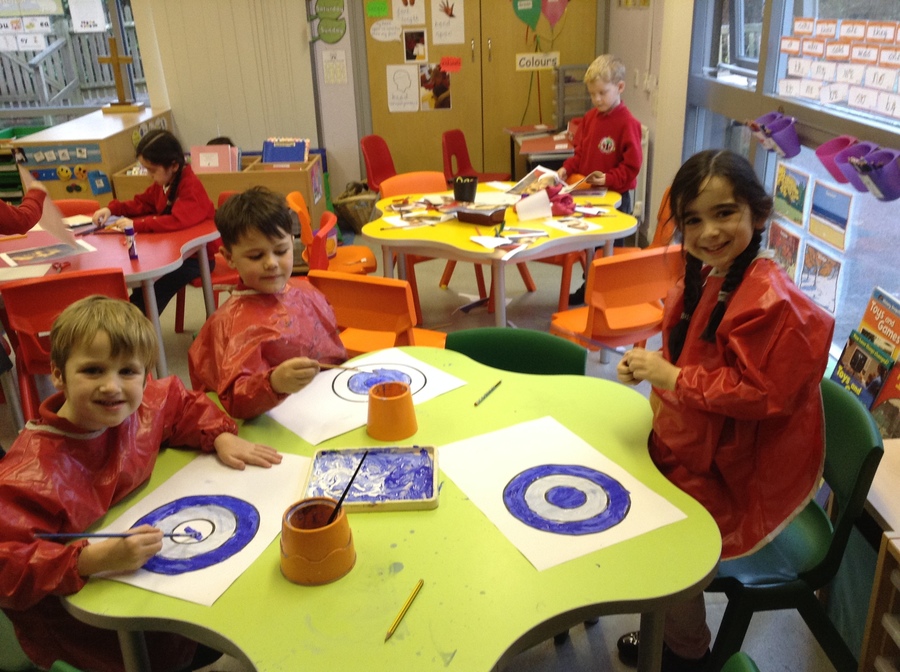 During our Growing Time, we developed our Art skills. We explored what happens when you add white to a colour. We have displayed our colour mixing circles in the hall in the style of Kandinsky.