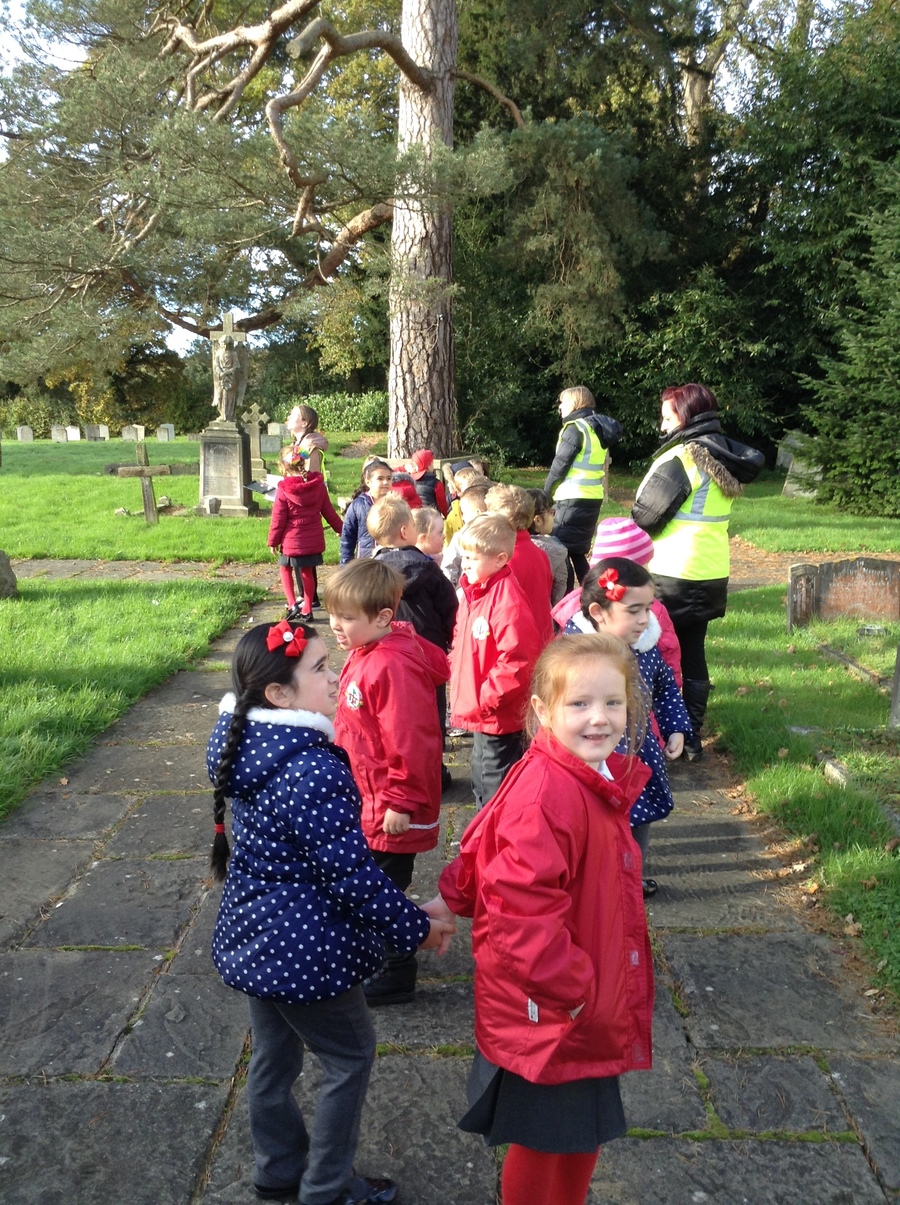 We began our learning journey by going on an Autumn walk, venturing down the lane and into the countryside! We looked closely to see what changes were happening. Back in class we discussed these in detail and together we made a word bank to support our writing.
Watch the Rabbits learning a dance routine!
We enjoyed reading about the adventures of Leaf Man.
During our Autumn walk we collected leaves and then in class we created our own pictures.
We used the good vocabulary choices from this story to help us write our own version.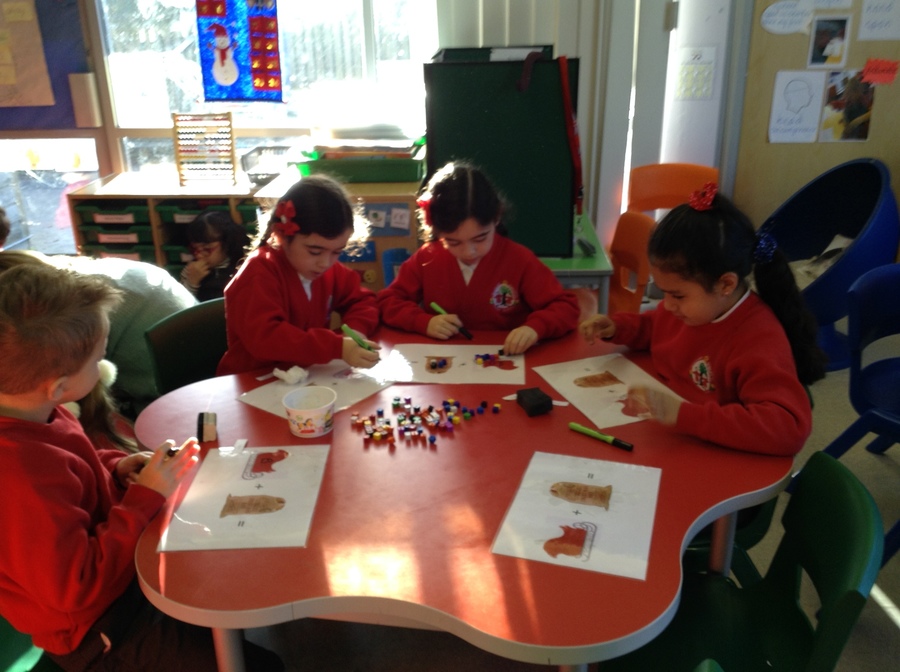 During Maths, we have been developing our addition skills. This has involved investigating how many presents could be in the sleigh and sack if Father Christmas had 12 presents altogether.
We have been showing our mathematical thinking using concrete objects, pictures or number sentences.
When we come back after our Christmas break, we will be using this context to develop our subtraction skills. We will be pretending that the cheeky Grinch has stolen some of the presents. How many will we have left?
In History we studied the theme of Remembrance. First we shared our own memories with each other. We talked about how memories can be happy or sad.
We then learnt about the symbol of the poppy and how it is used to help us remember people who have died in conflicts. The children were able to choose from a variety of art materials to create these beautiful poppy pictures.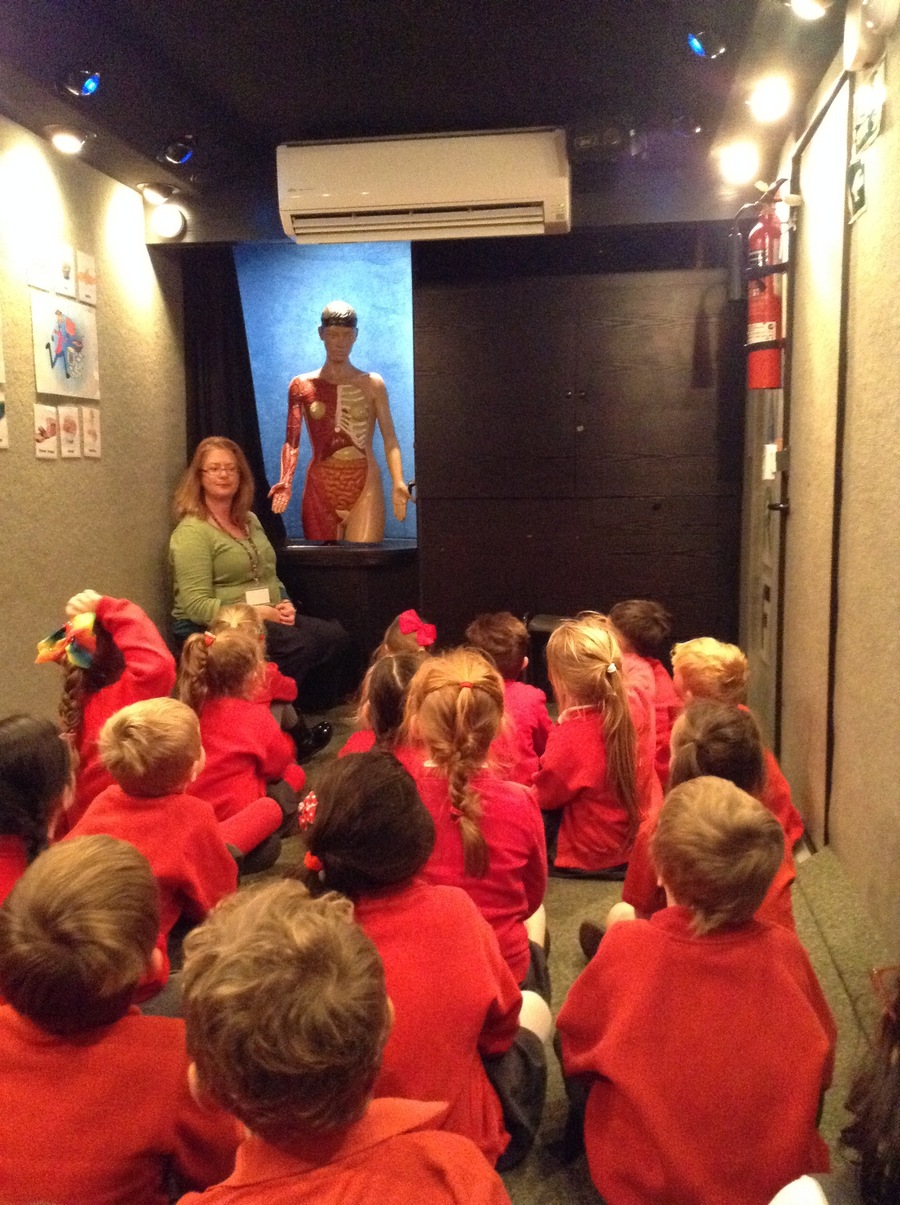 We had a visit from the Life Education Bus. We found out lots of facts about our bodies. We talked about how we are all very special, different and unique.