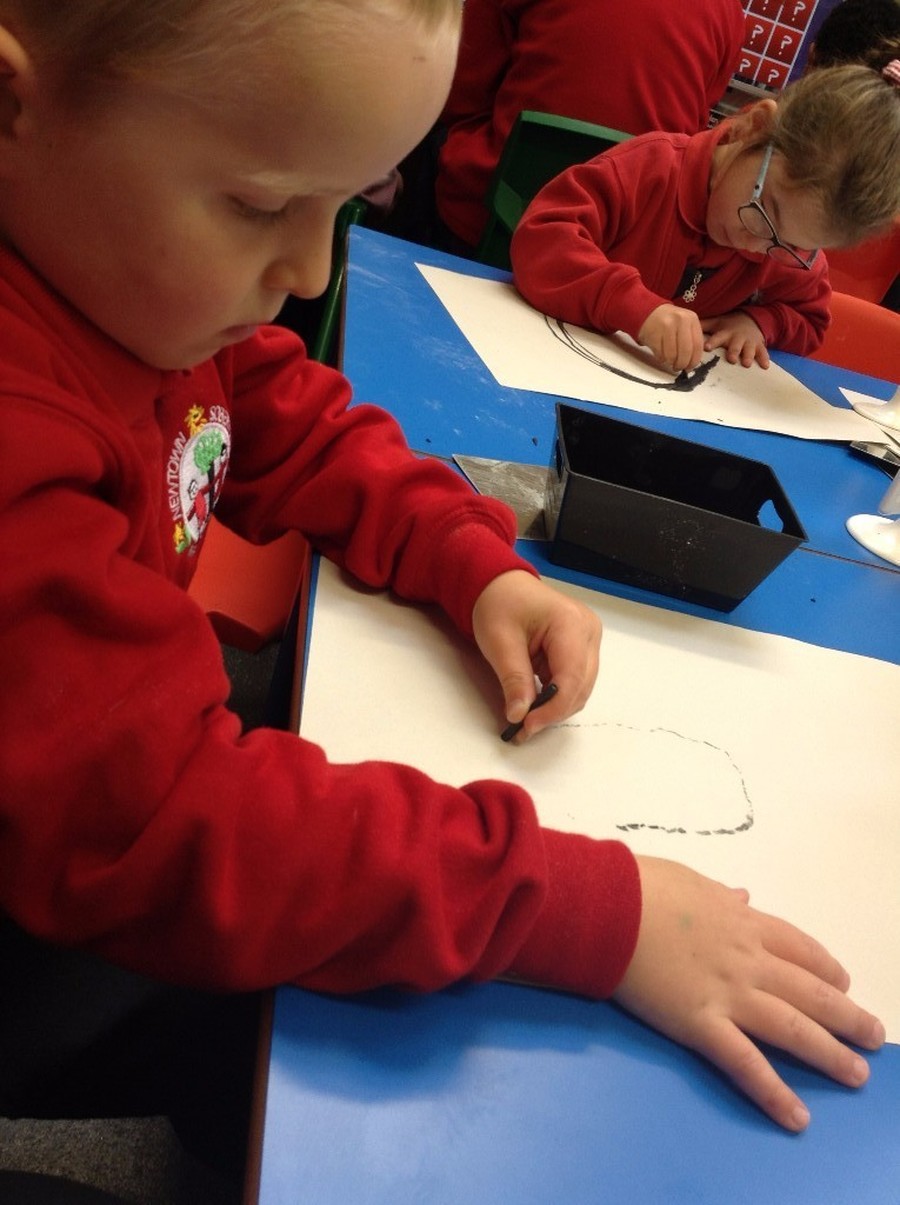 We drew pictures of ourselves using chalks and charcoal, looking carefully at our faces in the mirror to help us.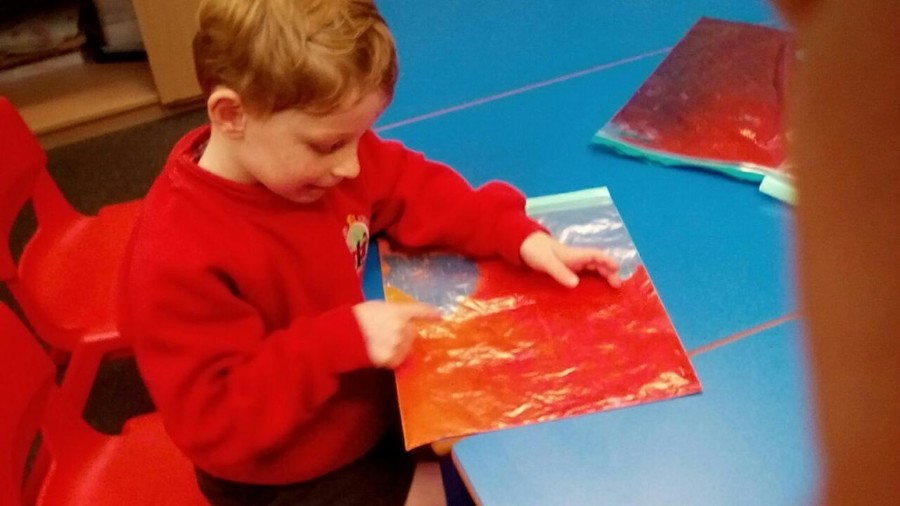 We explored what happened when we mixed two primary colours.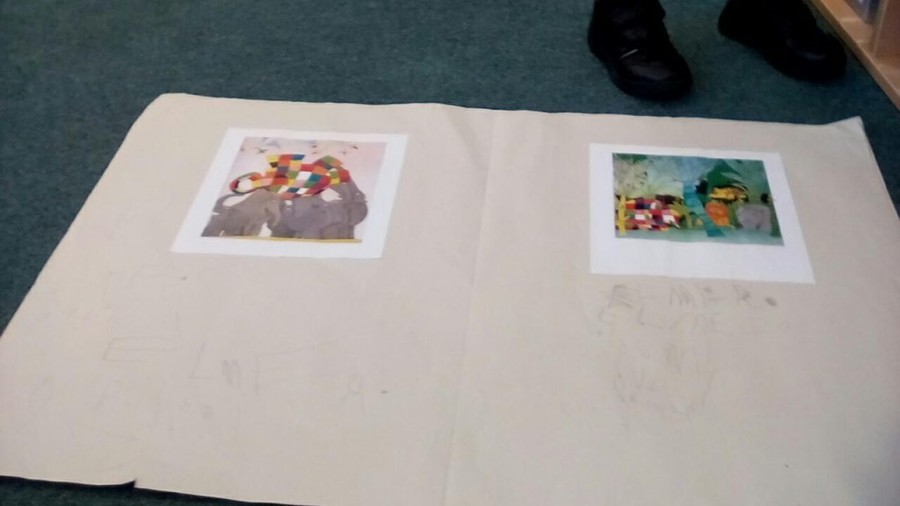 We wrote our own Elmer book as a class.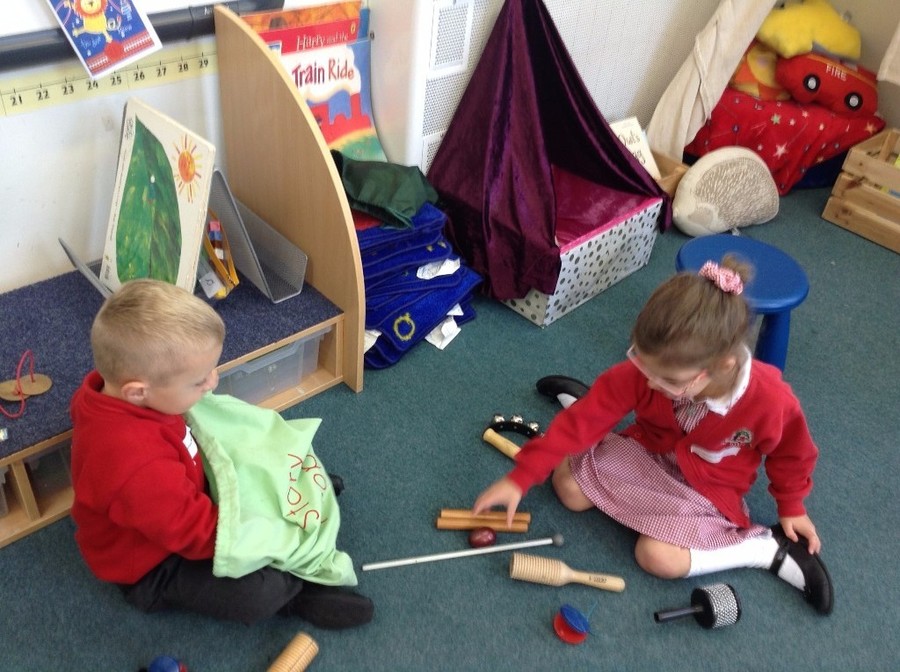 Working in pairs, one of us played the instrument in the bag while our partner found the matching instrument.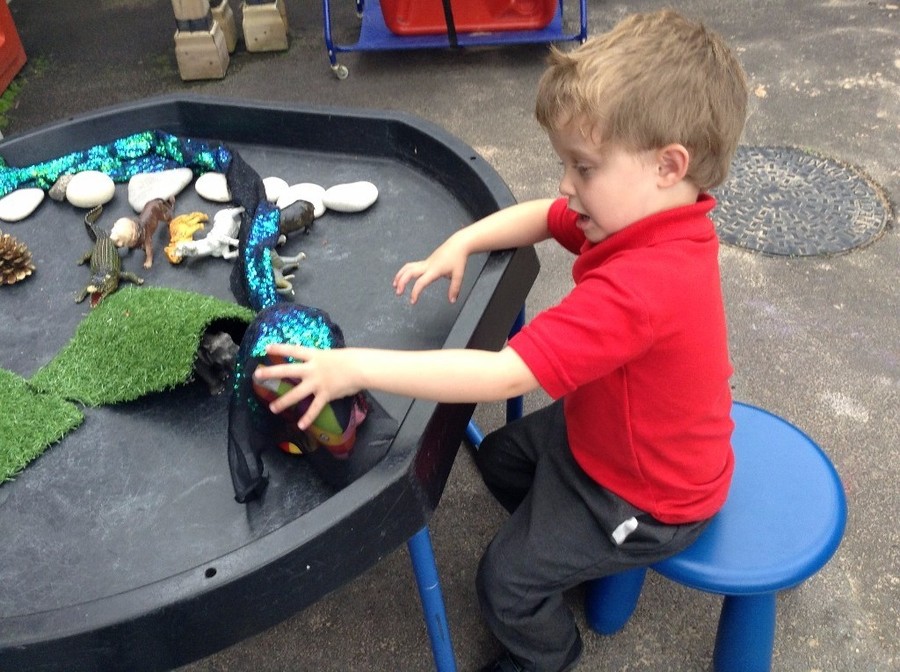 We used the props to retell the Elmer story.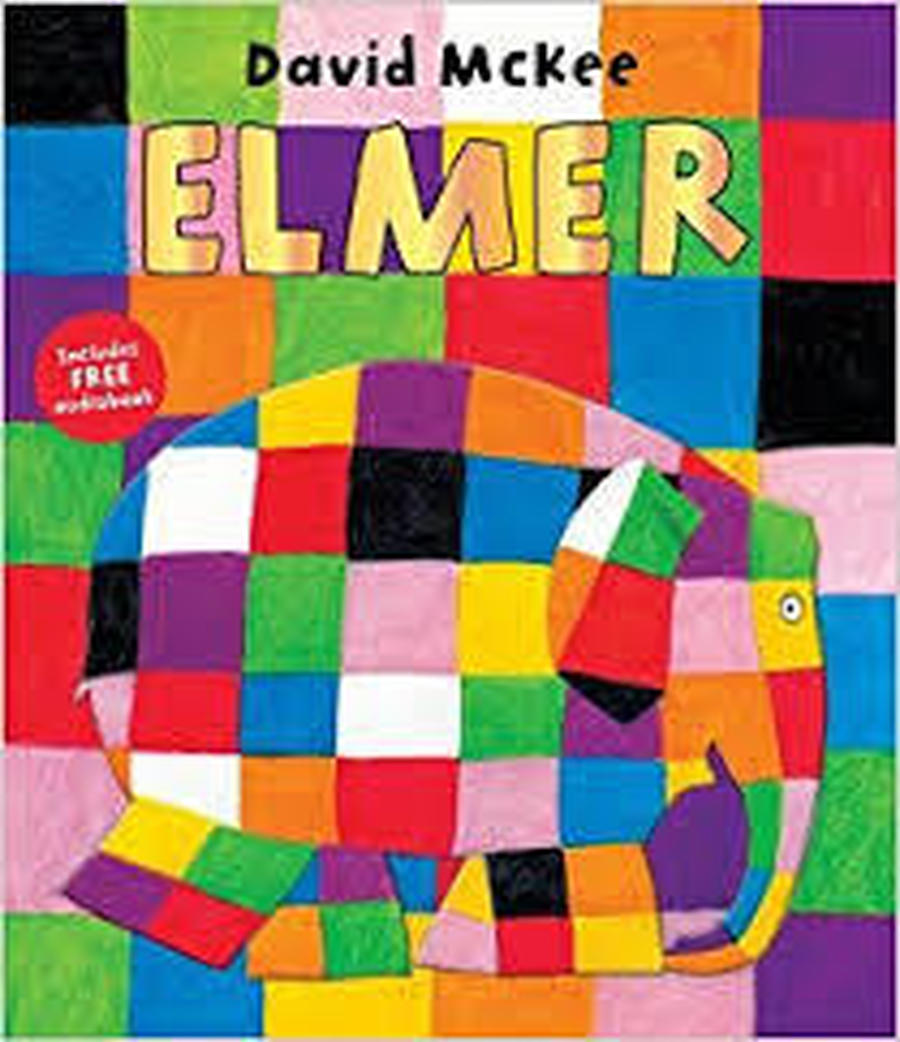 We used the Elmer story to explore what it means to be different and how we are all unique.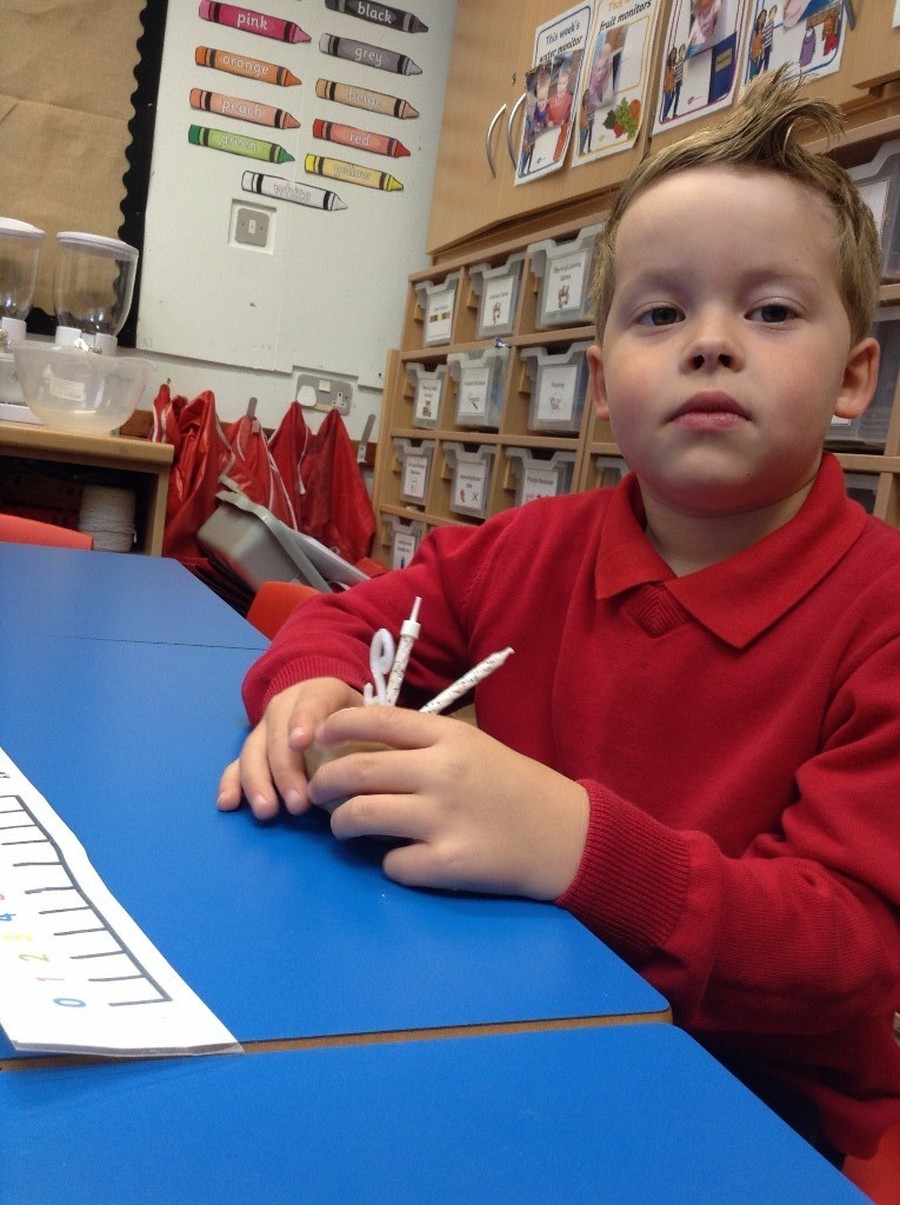 We made playdough cakes and added the right number of birthday candles. We had to count carefully!
We retold the story using story stones.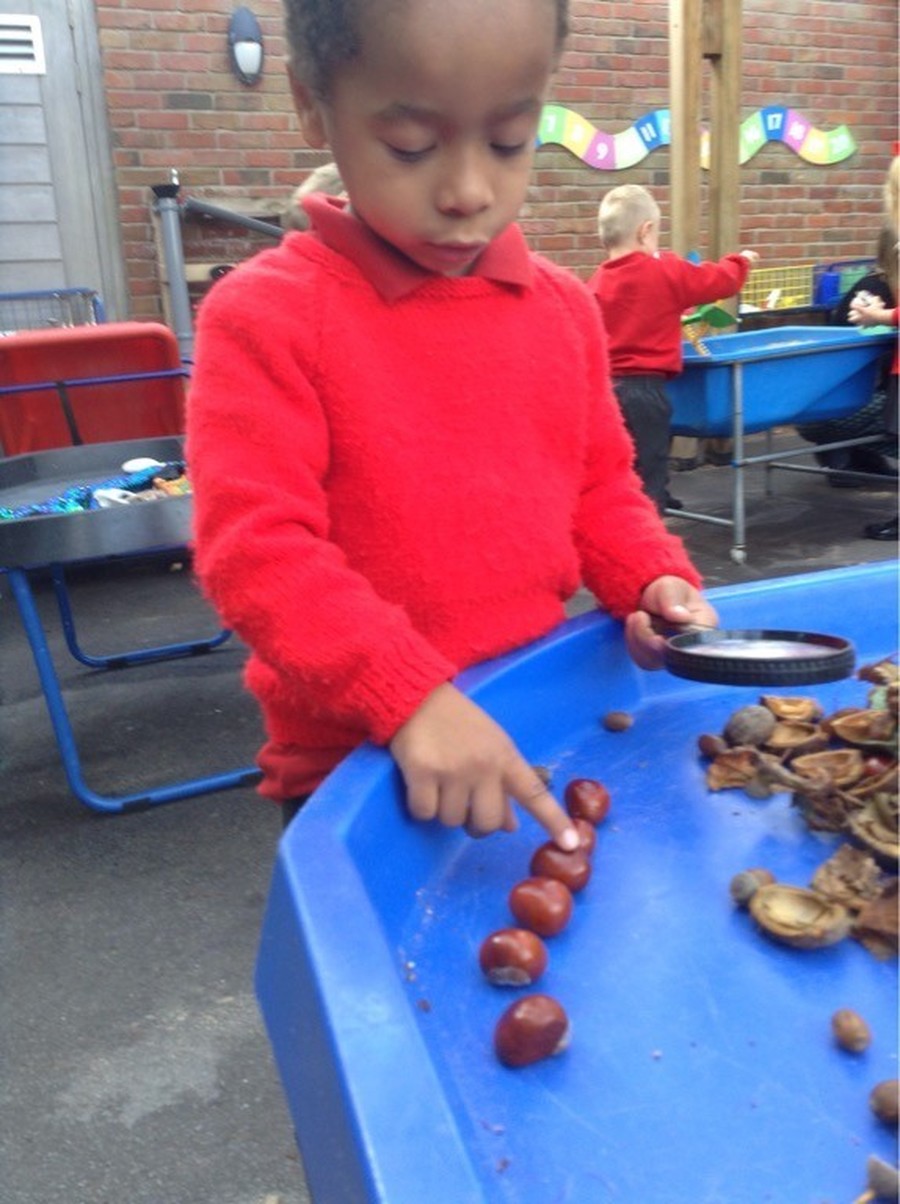 We found lots of conkers and autumn leaves on the playground and used them to investigate and explore.
We decorated our own Elmers with pom poms and pipe cleaners. We carefully counted how many we used and wrote labels for them.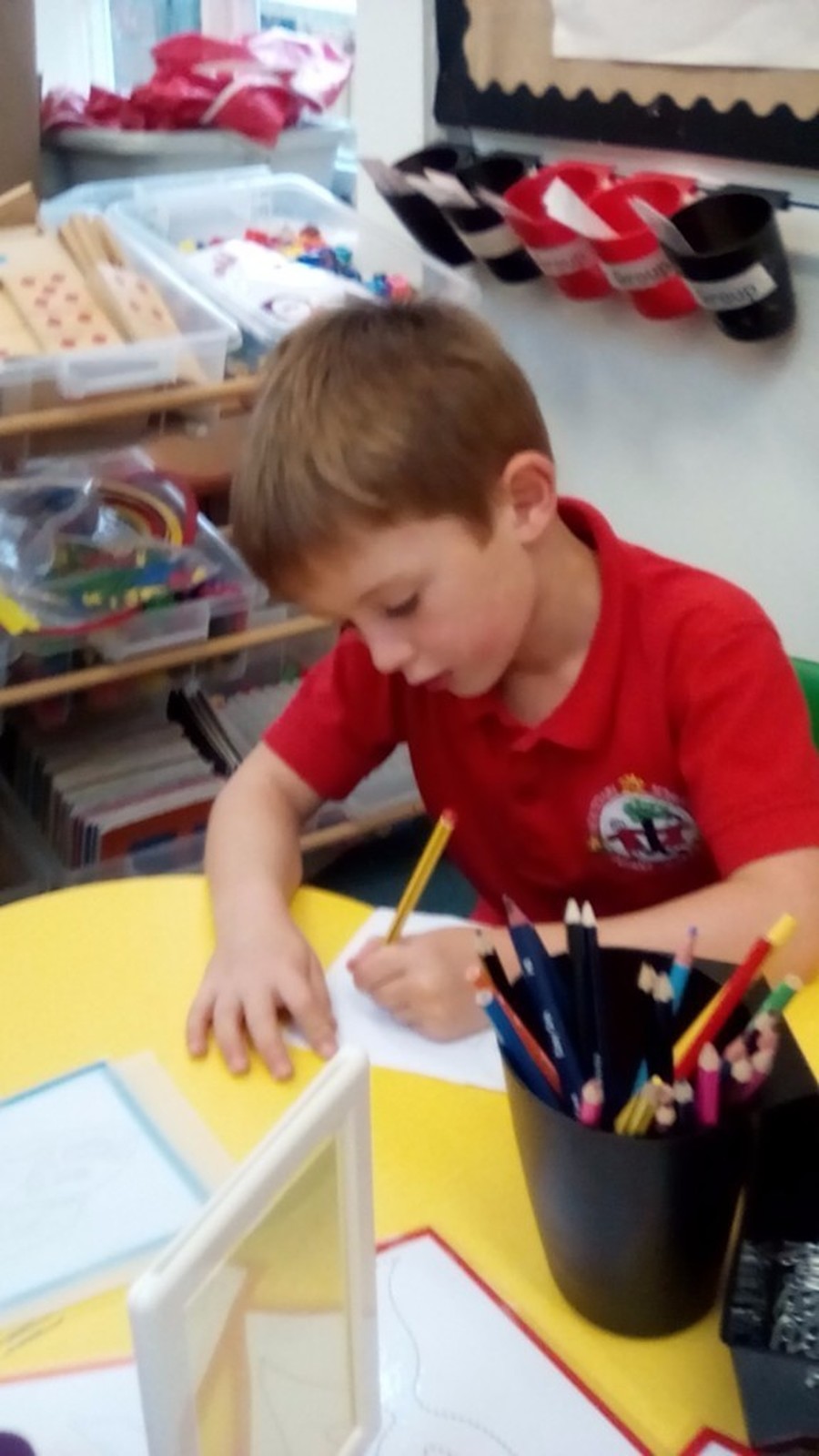 We wrote our own Elmer books.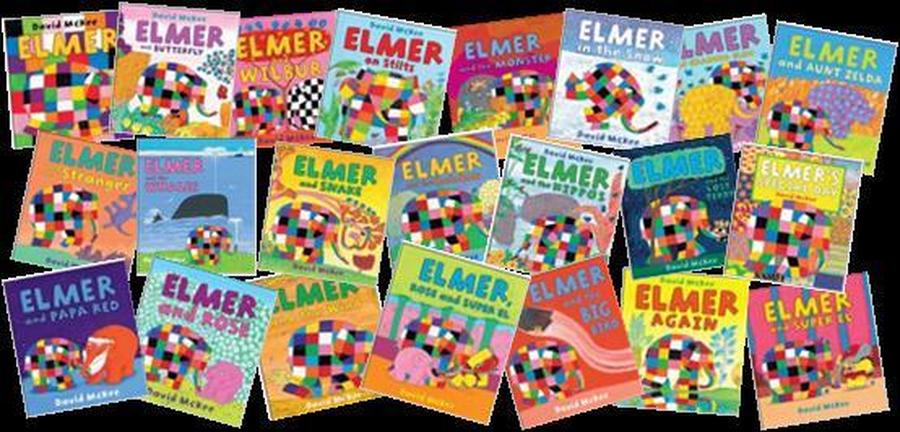 We read lots of stories about Elmer by the author David McKee.